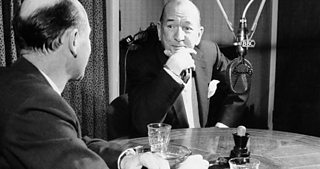 http://www.bbc.co.uk/programmes/b006qnmr
Today we announced a series of new programmes which will be appearing on our digital radio stations. Also, we confirmed that we are changing the name of BBC Radio 7 to BBC Radio 4 Extra in April. You can find all the details in the press release.
Some people have questioned why we are altering a much-loved service: is this just unnecessary management tinkering? Firstly, let me offer a few words of reassurance. Radio 4 Extra will not be fundamentally different to Radio 7. The vast majority of the programming will remain much-loved archive productions, and we will continue to focus on comedy, drama and entertainment rather than offering news or current affairs. The primary reason for change is not to sell digital radios but to ensure more Radio 4 listeners are aware that we offer more of what they love. We'll be offering a more direct link between Radio 4 and Radio 4 Extra. For example, we have confirmed that The Now Show and The News Quiz will offer extended versions on Radio 4 Extra featuring some of the bits that we have had to edit out to fit the programmes into their 30-minute slot on Radio 4.
As you can see we do not intend to take away people's favourite programmes from Radio 4. Perhaps the best example of how we see Radio 4 Extra working, as well as how we can see the digital world as offering a better service to listeners, is our plan for Desert Island Discs. On top of the ongoing Radio 4 programme, we will offer extended programmes on Radio 4 Extra as well as old editions. Meanwhile online we'll launch an amazing archive of 500 programmes that listeners can explore and download.
I hope that even if you have not caught Radio 7 yet, you do take the chance to take a listen to Radio 4 Extra when it launches in April.
Tim Davie is Director of Audio & Music
The picture shows Roy Plomley and his guest Noel Coward on the occasion of the twenty-first anniversary of Desert Island Discs in 1963. Coward had been on the list of guests drawn up by Plomley when he devised the programme in 1941.