Theatre scheme winners announced!
It's a big day for us – not only can we announce the 19 winners of our Theatre Fellowship scheme, but we also have our 58 Community Theatre projects confirmed. Congratulations to all our winners!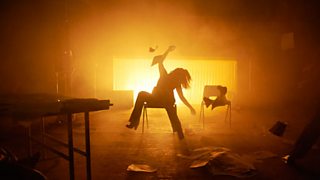 The one thing we can always count on at PAF is that our Community scheme grantees will be diverse, eclectic and put a big smile on our faces – and this year is no different. From a site-specific festival in a fried chicken shop, to a residency developing skills in multi-sensory theatre using textiles and puppets, there is something to suit every theatrical taste.
There are also 19 Theatre Fellowships being created across the UK – ranging from the Papatango Theatre in London getting its first resident playwright, to the Fellow at the Unlimited Theatre working as an Assistant Producer with the company both in Leeds and at the Edinburgh Fringe Festival. Elsewhere, at the Third Angel theatre in Sheffield, the Fellow will work alongside two Artistic Directors and the General Manager, before joining the company on tour in Portugal to work on their next international co-production.
To see the full press release, please visit the
BBC Press Office
website.  You can download a list of all the Theatre Fellowship winners
here
and the Community Theatre winners
here
. You can also hear what PAF Director Miriam O'Keeffe has to say about the announcement on the
About the BBC blog
.
What's in store for next year? We've got our fingers crossed for some dance grants, but we can't announce anything just yet. What we can confirm is that we will be awarding more grants in the performing arts, so limber up for some PAF application making in 2014!
We've had some great reactions from our Theatre winners, and we can't wait to share their work and projects with you as they unfold in the New Year.
To keep updated with how they're getting along, join us on
Twitter
&
Facebook
and don't forget to sign up for our
Newsletter
.