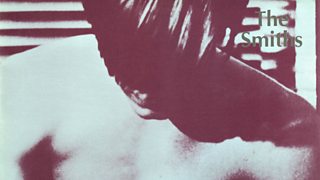 This Sunday Tom Robinson invites you to compile The Ultimate Smiths Playlist to mark the 30th anniversary of one of the most seminal records in indie music history: The Smiths' self-titled debut album. 
The record's release on 20 February 1984 hailed the triumphant arrival of Manchester foursome Morrissey, Marr, Joyce and Rouke, with tracks such as What Difference Does It Make?, Hand In Glove and Still III showcasing M & M's powerful (yet all-too-short) songwriting partnership.  
Released on Rough Trade records, with the sleeve designed of course by Moz himself, 'The Smiths' reached Number 2 in the UK charts. It remained in the charts for 33 weeks, sealing their fate as indie music royalty. Their enigmatic frontman's penchant for chest-bearing and gladioli-brandishing on stage may also have helped…
So, what to suggest for our collaborative a playlist inspired by a band that was only active for five years, released four albums but whose music, lyrics and sound inspired a new wave and style of music?
You could chose:
So get thinking. And when you've thought, get your suggestions and the all-important reasons WHY to us via Twitter using #TheSmiths6Music, the Now Playing Facebook page, email nowplaying@bbc.co.uk or drag tracks onto our collaborative Spotify and Rdio playlists.