2016 aye. What a year.
We are not going to list the many things that have happened but yeah, it hasn't been a good one has it, or has it?
This Sunday's Now Playing is all about 2016 and what songs hold significance you this past year; what memories they hold for you, good and bad.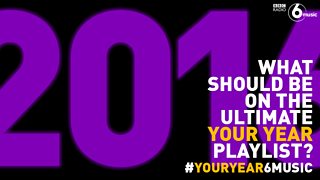 Brexit. Trump. Syria.
David Bowie. Maurice White. Prince. Leonard Cohen. Sharon Jones.
A lot of bad has happened but there MUST be some good; we want both. We want to hear the bad and the good things that have happened to you this year, the year of 2016, and what song reminds you of these times, and why.
The songs can be new, the songs can be old, but the constant is the certain memory or time in 2016 that a certain song is attached to.
You choose the music, so get your best 'Your Year' suggestions to Tom via the hashtag #2016review6Music to help create the playlist. Comment on the Now Playing Facebook page, here on the blog, email nowplaying@bbc.co.uk or drag tracks onto our Spotify playlist.