#Liam6Music - The Ultimate Liam Gallagher Playlist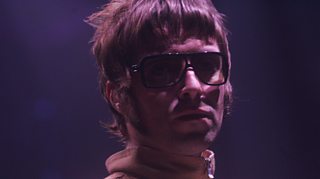 Liam Gallagher
Liam Gallagher isn't exactly known for keeping a low profile, and with the sophomore album by his band Beady Eye now streaming via iTunes (and this review by Drowned in Sound causing a large twitter storm) alongside a glaring front page spead in the NME, this week is no exception. He even told them he'd "bury the hatchet" with brother Noel for "a quick lap of honour" touring Oasis' Definitely Maybe when it turns 20 next year.
So, what better time to salute the genuine living legend of rock that is Liam G? That's why this week we want you to pick the ULTIMATE Liam Gallagher playlist: It could be:   
*Influences – The Beatles obviously, but also The Rolling Stones, The Jam, The Stones Roses and The Kinks amongst others
*Collaborators – Ride's Andy Bell, Dave Sitek, The Bunnymen, any other artists from the Creation Records era...or how about a bit of Heavy Stereo featuring Beady Eye's Gem Archer?
*People he's influenced – Tom from Kasabian, Alex Turner from the Arctic Monkeys, Richard Ashcroft…and that's just for starters.     
*Anything from the Oasis and Beady Eye back catalogue
You choose the music so let us know what you want us to play by commenting on Facebook, on the blog, tweet #Liam6Music, email us at nowplaying@bbc.co.uk or add a track onto our collaborative Spotity playlist.
And if you're a Liam fan, don't forget to tuine into BBC 6 Music from 6pm on Sunday for a two hour treat. COME ON!