John Carpenter is coming for you this weekend….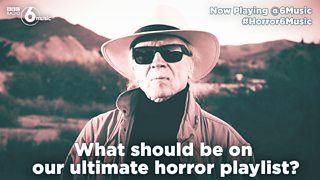 The cult director behind Halloween, The Fog and Village Of The Damned brings his classic horror soundtracks to the UK to perform them live in Manchester, London & Liverpool.
Not only did Carpenter direct the ground-breaking slasher film that sealed his reputation as an auteur, he also composed the score. His electronic, two-note motif for Halloween set the gold standard for film soundtracks in any genre. Not since Psycho had there been a horror film so powerful.
"I had the theme already written for years. It was just something I'd tinkered out on the piano. I played 5/4 time on an octave on a piano, that's all it was. I hadn't necessarily applied it to Halloween, it was just sitting there and I thought, Oh, I'll use this. That works okay. I'm not an accomplished composer of symphonies, I just do basic, straight-ahead, riff-driven music." John Carpenter
These UK dates see him take to the stage accompanied by his son Cody Carpenter, godson Daniel Davies and a full backing band, performing his classic film score themes and recent releases from Lost Themes I and II.
Carpenter is not the only master of the horror movie soundtrack. Goblin brought early analogue synthesized sounds to the Giallo classic Suspiria and 1979's Dawn of the Dead. Lalo Schifrin crafted his best music for Amityville Horror and had a hand in The Exorcist score.
So lock yourself in the house with Now Playing on Sunday, and tell us what should be on our #Horror6music playlist. Does Mica Levi's score for Under the Skin give you thrills? Did David Lynch's soundtrack to Eraserhead make it unforgettable? Do you relish the Berberian Sound Studio soundtrack by Broadcast when you're home alone? And do we play Mike Oldfield's theme for The Exorcist or not?
You pick the music, so get your suggestions for the best horror movie soundtracks to Tom via the hashtag #Horror6Music to help create the playlist. Comment on the Now Playing Facebook page, here on the blog, email nowplaying@bbc.co.uk or drag tracks onto our Spotify playlist.