This week's New Comedy Award heat was recorded in Cardiff and hosted by John Robins. You can catch it on Radio 4 Extra at 10.30pm on Friday 26th September 2014.
Here's some more information about the comedians performing in this heat: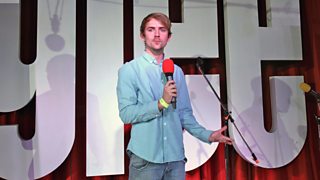 Jack Campbell
"I started stand-up comedy at De Montfort University in early 2010 and started performing regularly in 2012. I've always listened and watched stand-up comedy, from old VHS tapes of Alan Davies and Robin Williams to downloading Dane Cook and Jim Carey stand-up specials and listening to them constantly. "
Twitter: @yourboyjc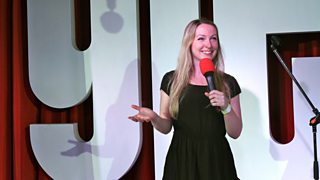 Jenny Collier
"'I am a comedian from Wales, living in London. I have entered the BBC New Comedy competition so I have something other than a gaping abyss of time to look forward to after the Edinburgh Festival. Also I understand its an excellent springboard for comedians"
Twitter: @jenjencollier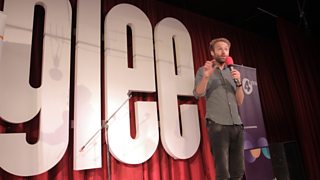 Benji Waterstones
"I'm a trainee psychiatrist struggling to adjust to a new life in London. Instead of trying to sort out my problems I just write jokes about them. I entered the BBC completion to get closer to Susanna Reid, but she saw me coming and jumped ship."
Twitter: @its_benjis
Tom Little 
 "I entered the BBC New Comedy Award because I saw a tweet telling me to. The tweet wasn't aimed at me specifically but I'm easily influenced like that."
Twitter: @thisistomlittle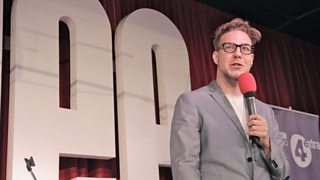 Jay Cowle
"I wanted to do stand-up because I really wanted to do cat impressions, and jokes about space and time seemed the best way to do it."
Twitter: @JayCowle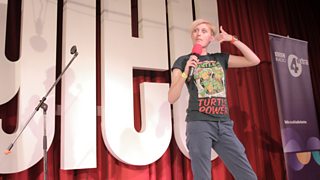 Harriet Dyer
Harriet is originally from the land of Cornwall but currently resides in Manchester. Her stand up mainly consists of general life palavers that have thrusted her way during a somewhat eventful life so far. Plus a side garnish of gangly squawking...
Twitter: @Dyerlinquent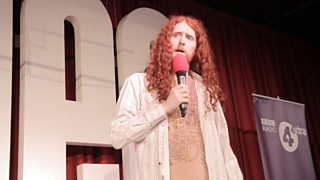 Alistair Beckett King
"Last year I graduated from the London Film School with no real prospects, and I thought that instead of just being an unsuccessful filmmaker, I ought to try to become an unsuccessful comedian as well. I am enjoying it, because failing at stand-up is faster and less expensive."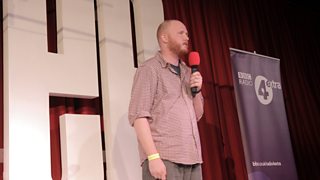 Liam Sullivan
Liam is a huge stand up fan. He has been performing stand-up quite regularly for the past 18 months and has racked up over 100 gigs…
Twitter: @a_liam_sullivan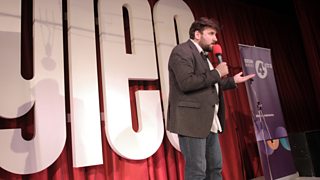 Garrett Millerick
"I began performing stand up as a means of compering my own characters. Quite quickly the character elements became smaller and I became a stand up act. I have been gigging as a stand up act since February 2012."
Twitter: @fergaltweet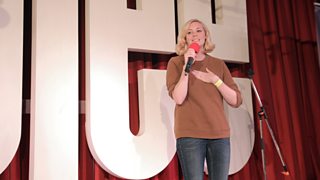 Alice Matthews
"I was at university and required to do presentations. I had a fear of public speaking so did a comedy course to see if that helped. It did and I started going to open mic nights. I met a bunch of great people who in turn became great friends and have been performing stand up ever since. "
Twitter: @allymatthews