Action Asylum supported the Marine Conservation Society's annual Great British Beach Clean along the Merseyside coastline, writes David Randall from Action Asylum.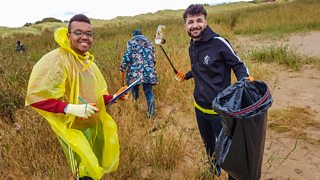 Sitting in my car at 8.30am on the first of a two-day beach clean and I could hardly see Hilbre Point, in the Wirral, for the fog. The rain was coming down and the wind was picking up. It was forecast to continue and the same again tomorrow in Southport, for our second clean. Recruiting volunteers to collect litter is no mean feat, even when the weather is more forgiving…
Naturally, in the challenging circumstances the global pandemic created, what should be a large community event is always going to feel somewhat reduced and with good reason too. Having made appropriate safety adjustments early on, we arranged strict six-person groups, each with their own stretch of 100m to clean and survey for the Marine Conservation Society's beach clean and citizen science project. I just hoped that the grey weather would not frighten people off. But, as volunteers slowly arrived, the wind began to slow, the sun emerged and there was palpable buoyancy in the air.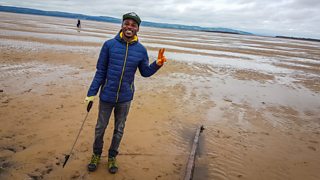 On both days, at Hoylake and Southport, everyone showed up and the beaches were ready to be cleaned. Gloves on and litter-pickers in hand, we were able to safely keep our distance and embark on cleaning the beaches as well as collecting valuable data. Though Hoylake was substantially cleaner than Southport, across both days we mostly found glass and plastic in all shapes and sizes. There was rubber in abundance too, as well as the early signs of what the pandemic will produce in terms of disposable PPE. Overall, we collected ten bags of litter from a combined kilometre of Merseyside coastline.
Action Asylum's mission is to bring together asylum seekers and local communities through environmental engagement and outdoor pursuits. We aim for everyone to achieve a sense of personal empowerment, no matter how great or small. We collaborate with people from Eritrea, Iran, Iraq, Kenya, Mali, Palestine, Somalia and Sudan to name a few. The enthusiasm and meticulousness with which all of the asylum seekers took to cleaning the beach was staggering and oftentimes emotional too. One volunteer, originally from Syria, after we thanked him for giving up his time to help clean the beach, replied "Anything for Hoylake".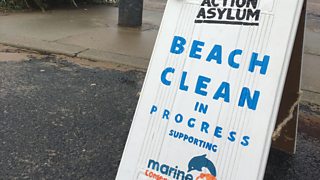 The day simply could not have been possible without help from the Marine Conservation Society, lending us litter-pickers and gloves, nor could the days have been such a pleasure without all the local volunteers and asylum seekers alike, whose good humour and patience in adapting to COVID-19 protocols made new challenges conquerable. Thank you to everyone who took part and helped behind the scenes.
In damaging the spaces we inhabit, human beings sabotage the places we use as refuge; be it a park, a beach or even a street. One hot December morning on the Atlantic coast, in Sierra Leone, I was amazed to discover that there is a designated day of cleaning. On the first Saturday of every month, an entire city will clean the streets. Although not exactly enforced by police, as it is in Freetown, people across the world in Japan are diligent never to make litter another person's problem. Beside Osaka Bay in another coastal city, Kobe, I saw an elderly woman clean the road with a dustpan and brush as she would her own home. A clean space is not only a healthy one, but it is a happy one.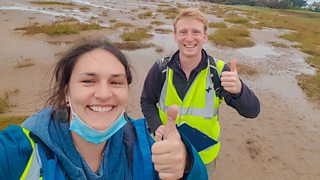 We are an overwhelmingly blue planet, with over 70% water and home to the most extraordinary and rich diversity of marine life. Where we cannot walk, we are joined by vast oceans, sharing the same water for aeons. Without seas, human beings simply do not exist. After all, regardless of where we are now, it is where all of us came from.
David Randall is a Project Manager for Action Asylum. For more information about the Marine Conservation Society's annual Great British Beach Clean, visit the charity's website.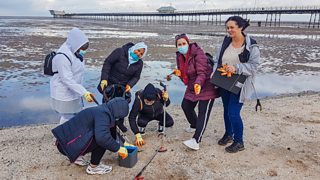 Action Asylum is supported by The Task Force Trust and generous funding from the National Lottery. Under Chairman and former Member of Parliament, Anthony Steen CBE, The Task Force Trust works to identify social neglect and disadvantage. Many of the UK's 35,000 asylum seekers are lonely and isolated. Through environmental engagement, Action Asylum improves the mental health of those most at risk. Merseyside has been a pilot region, with allotment projects and cycling days already huge successes thanks to Action Asylum's Emma Leaper. Portsmouth, Sheffield and Southampton, among others, are all regions on the agenda.