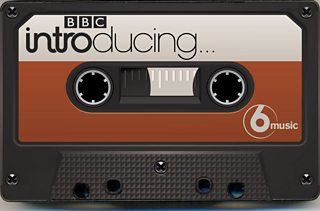 Tom Robinson presents his favourite new tunes by emerging and independent artists on The BBC Introducing Mixtape. This curated playlist goes out on BBC Radio 6 Music in the small hours of every Monday morning between 2-3am, and is also available via the BBC Music website and as a BBC podcast. These are the listings for the episode broadcast on Monday 23 Jan at 2.00am:
DRANG - Make It Loud [starts 00:07]
https://soundcloud.com/drang1

KID CANAVERAL - Callous Parting Gift [starts 03:42]
http://www.kidcanaveral.co.uk

HASHTAGOBI - Clark Kent Syndrome [starts 06:39]
http://hashtagobi.pen.io/
BEN HOLLAND - Your Gods Won't Tell You [starts 10:47]
https://benholland.bandcamp.com

THE HOLY ORDERS - Reset [starts 17:28]
http://www.theholyorders.co.uk

JOE SOLO - The Future Needs Us Now [starts 22:10]
https://joesolomusic.com

TAMU MASSIF - Rare Candy [starts 24:36]
https://www.facebook.com/tamumassif

TASHKEZAR - Tannura [starts 28:50]
https://www.facebook.com/Tashkezar
SOUTH ISLAND SON - One Year At Sea [starts 33:05]
https://www.facebook.com/southislandson
THEY UNCULTURED - Bark Like A Dog [starts 37:15]
http://www.theyuncultured.com

STEALTH - Blame [starts 39:21]
http://www.stealthmusicuk.com

YOUEL - Your Youth [starts 41:50]
https://www.facebook.com/youelmusicuk

ONE EYED WAYNE - Attack Of The Luxury Flats [starts 46:05]
https://www.facebook.com//OneEyedWayne
TOM FORBES - Stay For Alice [starts 49:44]
http://tomforbes.co.uk

SCOTT WATSON - 72 Hours [starts 53:09]
https://soundcloud.com/s-watson

BLEDIG - If Love Was Linear [starts 58:50]
https://bledig.bandcamp.com
ARTISTS…
After being featured by BBC Introducing you may receive emails from PR companies with impressive client lists, saying they like your music and want to help you get further radio airplay. Please be aware this doesn't make you unique or special - lots of our artists receive these emails from companies seeking new clients for their paid services. And hiring a professional radio promotion team - just because they happen to send you an email - isn't neccessarily the best use of your money.
In our experience emerging artists often achieve the same results as a plugger - sometimes very much better - by simply contacting radio shows and DJs themselves via social media. For suggestions on how to do your own music promotion see the free advice section at my Fresh On The Net blog (freshonthenet.co.uk)
If you do decide to pay a PR firm to do this work for you, there are over a hundred to choose from in the UK. Nearly all of them have impressive client lists but not all of them deliver good value for money. Before paying anybody for promotional services of any kind, it's always best to contact a couple of their clients first to ask if they'd recommend that particular company. You can find the management, record company or booking agent for most artists using Google.
Further down the line - as your career gathers momentum - you may need to invest serious money in a professional PR campaign. While the most effective pluggers are among the most expensive, the most expensive ones aren't neccessarily the best. So check out which indie labels are regularly getting their artists played on national radio - then phone their offices to ask which PR company they recommend.
And whatever route you choose, don't forget to carry on uploading your new releases to BBC Introducing so that we can carry on supporting you as your future career unfolds.
Tom Robinson