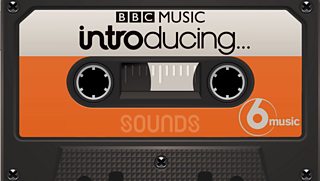 Hello, I'm Tom Robinson and here are the tracklistings for The BBC Introducing Mixtape - a podcast and radio show broadcast every Monday from 2-3am on BBC Radio 6 Music. Each week we showcase some of my favourite new tunes by emerging and independent artists, and in this epidode you can hear:
THE HOLY ORDERS, LISBEE STAINTON, THE HOWL & THE HUM, NO BABY TO LULL, KNUCKLE, TOM FOREST, BETHAN LEES, MARK STANLEY, THE RPMS, LO BARNES, ORCHID COLLECTIVE, SOLBERG, FIRST WORLD PROS, NYA SHELLEY, SCAB HAND, MATT MEREPORT and NIC EVENNETT

This is the episode broadcast on Mon 17th April. You can listen again for 30 days (until Wed 17th May) on our programme page via this link - or using the BBC iPlayer Radio App on your mobile device.

You can also download and keep the most recent 4 shows permanently on our podcast page or subscribe using these links [iTunes/iOS | Android/Google Play | Windows Phone | RSS] to receive all future shows automatically on your phone, tablet or computer.

All music has been sourced from the BBC Introducing Uploader and start times below are for the podcast version of the show...
THE HOLY ORDERS - Dedicated Follower of Fashioning Misery [starts 00:02]
http://www.theholyorders.co.uk
LISBEE STAINTON - The Dance Upon Nothing [starts 05:07]
http://www.lisbee.com
THE HOWL & THE HUM - Godmanchester Chinese Bridge [starts 08:40]
https://www.facebook.com/TheHowlandTheHum
LOUIS BARABBAS feat. BRIDIE JACKSON - No Baby To Lull [starts 11:42]
http://www.louisbarabbas.com
http://www.bridiejackson.com
KNUCKLE - My Girlfriend Is A Werewolf [starts 15:14]
http://weareknuckle.bandcamp.com
TOM FOREST - Monster [starts 15:14]
http://www.tomforest.com
BETHAN LEES - Water and Wine [starts 20:56]
http://www.facebook.com/bethanleesmusic
MARK STANLEY - Sunflower [starts 24:12]
http://www.markstanleymusic.com

THE RPMS - Oh My God [starts 27:10]
https://www.the-rpms.co.uk
LO BARNES - Fill My Lungs [starts 30:42]
http://lobarnes.com
ORCHID COLLECTIVE - Waited On The Sun [starts 35:29]
https://www.facebook.com/orchidcollectiveband
FIRST WORLD PROS - Don't Scroll Down [starts 39:04]
https://www.facebook.com/firstworldpros
SOLBERG - I Never Liked Sundays Anyway [41:43]
http://www.solberg-music.com
NYA SHELLEY - Autumn's Fountain [starts 46:01]
http://www.nyashelley.com
SCAB HAND - Howl [starts 48:20]
https://soundcloud.com/scabhand
MATT MEREPORT - Peak Curtains [starts 49:46]
https://soundcloud.com/matt-mereport
NIC EVENNETT - Somehow [starts 52:53]
https://www.facebook.com/nicevennettmusic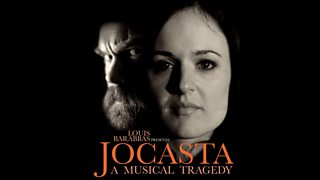 ARTISTS…
After being featured by BBC Introducing you may receive emails from PR companies with impressive client lists, saying they like your music and want to help you get further radio airplay. Please be aware this doesn't make you unique or special - lots of our artists receive these emails from companies who are simply seeking new customers for their paid services. Hiring a professional radio promotion team - just because they happen to send you an email - isn't neccessarily the best use of your money at this point.
In our experience emerging artists often achieve the same results as a plugger - sometimes very much better - by simply contacting radio shows and DJs themselves via social media. For suggestions on how to do your own music promotion see the free advice section at my Fresh On The Net blog (freshonthenet.co.uk)
If you do decide to pay a PR firm to do this work for you, there are over a hundred to choose from in the UK. Most of them have impressive-looking client lists - but not all of them deliver good value for money. Before paying anybody for promotional services of any kind, always contact at least two of their clients first to ask if they'd recommend that particular company. You can find the management, record company or booking agent for most artists using Google.
Further down the line - as your career gathers momentum - you may decide to invest serious money in a professional PR campaign. The most effective pluggers do charge a lot of money because they're good. But the ones that charge the most money aren't neccessarily the best, so do some research. Check which indie labels are regularly getting their artists played on national radio - then make a friendly phone call to their offices and ask which PR company they would recommend.
And whatever route you choose, don't forget to carry on uploading your new releases to BBC Introducing so that we can carry on supporting you as your future career unfolds.
Tom Robinson