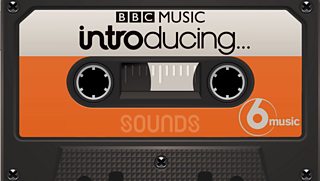 Hello, it's Tom Robinson here with this week's BBC Music's Introducing Mixtape - the new music podcast and radio show broadcast every Monday from 2-3am on BBC Radio 6 Music. In this episode you can hear:
MUTANT VINYL, COCKWOMBLE, MADDIE SOUTHORN, DIALECT, GHOSTS OF SOCIAL NETWORKS, TAKE TO THE WOODS, SLIPPERY SLOPE, LUKE JAMES WILLIAMS, BLUE RIVER, LIMPET SPACE RACE, NAVE, DONAL QUINN, CATHERINE RUDIE, SISTER GHOST, BE COOL, HERE'S THE STEEPLE and SEAN BUCKLEY
How to Listen...
This is the episode broadcast at 2am on Monday 22nd April 2019. You can listen again for 30 days (until Wed 22nd May 2019) on BBC Sounds via this link.
Podcast
Alternatively to receive the show automatically every week as a podcast, subscribe to "BBC Music Introducing Mixtape" wherever you get your podcasts from. And if you enjoy the show please do rate and review us - for instance on iTunes - it'll help other people discover all the new music we feature each week.
All tunes have been sourced from BBC Music's Introducing Uploader and start times below are for the podcast version of the show...
MUTANT VINYL - Jungle Lick In Soho [starts 00:02]
http://www.facebook.com/mutantvinyl
COCKWOMBLE - Conspiracy [starts 03:55]
http://www.cockwombleband.com
MADDIE SOUTHORN - Chalk Marks In The Rain [starts 06:39]
http://maddiesouthorn.bandcamp.com
DIALECT (feat HENNA) - In My Zone [starts 09:58]
https://twitter.com/@dialectwy
GHOSTS OF SOCIAL NETWORKS - Don't Let Me Down [starts 12:57]
http://www.ghostsofsocialnetworks.com
TAKE TO THE WOODS - Archway [starts 17:00]
https://www.facebook.com/tttw.official
SLIPPERY SLOPE - Broyges Tantz [starts 20:27]
https://www.slipperyslope.org.uk
LUKE JAMES WILLIAMS - Still In Bed [starts 23:55]
http://www.lukejameswilliams.co.uk
BLUE RIVER - Lucy [starts 27:34]
http://www.soundcloud.com/blue-river
LIMPET SPACE RACE - Cartograffiti [starts 30:05]
http://limpetspacerace.co.uk
NAVE - Tail End Of Privacy [starts 33:49]
http://www.soundcloud.com/nave89
DONAL QUINN - Do You Like Spicy Food? [starts 37:16]
https://www.facebook.com/DonalQuinnArtist
CATHERINE RUDIE - Harbour Of Grudges [starts 40:11]
https://www.facebook.com/pg/catherinerudiemusic
SISTER GHOST - Backwards [starts 43:13]
http://sisterghost.com
REAL COOL - Wet Hair Weekends [starts 46:47]
https://www.facebook.com/therealcooluk
HERES THE STEEPLE - High Hopes [starts 49:50]
http://heresthesteeple.bandcamp.com
SEAN BUCKLEY - Carriage [starts 54:55]
https://soundcloud.com/sean-buckley-2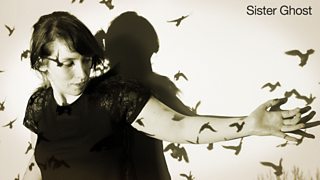 PS for artists...
(1) WARNING: Artists getting airplay from BBC Introducing often receive flattering emails from pluggers (with impressive-looking list of former clients) offering their paid services. Typically the email will say something like:
"Hi - I'm a national radio plugger... I came across 'YOURTRACKNAME' today, I'm a big fan of the single and wanted to find out if you have anyone looking after national radio yet?"
Be warned: this does NOT make you unique or special. Many artists receive similar emails every week. What it means is that this person wants you to pay them money in the hope of getting more national airplay for your music.
Buying promotion services from a stranger - just because they happened to send you an email - is not a wise use of your hard earned cash this early in your career. In my experience, emerging artists usually achieve very much better results themselves than by hiring a plugger - simply by contacting radio shows and DJs direct via social media.
For suggestions on how to do your own music promotion see the free advice section at my Fresh On The Net blog (freshonthenet.co.uk).
If you're absolutey determined to engage a PR firm, there are over a hundred to choose from. Every one of them has an impressive-looking client list. Successful national radio pluggers don't spend their time emailing emerging artists and asking them for money. So always search the musician forums on Facebook for the plugger's name and company to see what fellow artists say about them before parting with money.
A reputable plugger will gladly give you a list of national radio airplay slots they've achieved for their artists in the last 6 months - get pecific programmes and dates - and verify them online. Finally, keep a record of all correspondence in case of a dispute later.
But to be honest your most important goal at this point is to build a loyal audience for your music. One or two extra radio plays is always nice of course but it won't honestly make a major difference to the size of your fanbase. Trust me on this: putting in the hours playing live, regularly posting on YouTube (and above all writing more killer tunes) will give you far more traction for your longterm career than employing a plugger.
The time to seek professional PR services is when the live crowds you can draw at every gig are in the hundreds, and when your genuine online 'likes' are in the thousands. With that kind of traction, a major investment becomes worth risking to help take the next step up. The best pluggers and PRs will charge a lot of money because they're good at their job. But just because somebody charges you a lot of money again doesn't mean they will be good at their job. Tip: check out which indie labels regularly get their releases played on your favourite radio station. Then contact those record companies to find out which PR firm they use.
And however things pan out, don't forget to carry on uploading your new releases to BBC Introducing so that we can carry on supporting you as your career unfolds.
(2) We only get enough airtime on this show to feature artists - even our absolute favourites - about four times a year, however much we love their work. So after you've been been on the Mixtape, it would be great if you could wait about 12 weeks before sending me your next brilliant track. This leaves us time to help a load of other deserving artists meanwhile.
The best way of getting a tune direct to me is via Fresh On The Net any Monday to Thursday - where a dozen of us listen to every single track in the inbox each week. But don't forget to also upload that same tune to BBC Introducing at the same time, so that it's eligible for airplay...
Tom Robinson