One of the biggest challenges for musicians can be funding what you do. It can be expensive to buy equipment, master recordings and go out on tour. And if you haven't got a deal with a record company, publisher or management company yet, you might need to raise your own funding.
We asked author Remi Harris for tips on how to do this. You can have a look at previous blog posts by industry experts here.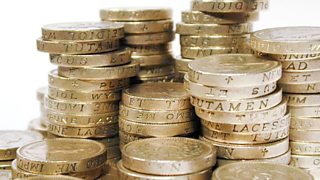 To get started with raising funding, describe what is it that you want or need, whether that is a few hundred pounds to buy an instrument or thousands of pounds to give your career a major boost. Here are some simple examples:  
I am a promising young drummer and I need help to buy my own drum kit so that I can play gigs.
We are a band with a tour of small venues booked, and we need to raise funding to cover the cost of travel and accommodation to get to these shows.
I am a singer who normally performs on my own, but I would like to get some funding to book other musicians to collaborate with me on writing and recording my upcoming album and touring. 
Next you will need to identify funders who would be interested in backing your idea. I found six types of funding being used these days for artist development: money from friends and family, grants, crowd funding, sponsorship, loans, and investment (from companies or individuals who invest in small businesses for profit). Let's have a look at two of the most popular: grants and crowd funding. 
A grant is money you don't have to repay that is given for a specific purpose. For example, grants are available for things like putting on a live performance, creating new music, buying musical instruments or developing an artistic project. There are dozens of organisations that give grants for music, the best known include PRS for Music Foundation, Arts Council England, Creative Scotland, Arts Council of Northern Ireland, Arts Council Wales, Help Musicians (formerly the Musicians' Benevolent Fund), and EMI Sound Foundation. These organisations have application forms and criteria online, so you can find out more. 
Crowd funding involves getting money from many individuals in advance to fund the costs of your music. It is typically done online through web-based platforms such as Pledge Music, Kickstarter and Indiegogo. Crowd funding is great for projects where there is an existing audience who want a product, and cash is needed upfront to make it available. Each fan can donate money in return for rewards offered by the artist or project. Typical rewards are a copy of the album or an artist to perform a private gig at your home – but others include writing a song with the artist or having a music lesson from them. It does take a lot of time and preparation to run the campaign and keep feeding it with updates, but it can be a great way to connect with fans and make them part of your work while it is still being developed. 
I'll leave you with three tips to get you started with your fundraising: 
It might surprise you to know that the majority of fundraising attempts fail at the first hurdle because they don't meet the rules set down by the funder – for example, some funders allow you to apply to buy equipment and others don't - so check the terms and conditions carefully.
Once you have your basic idea, think about how to make it stand out from the rest. You could market what you do in a creative way or collaborate with artists from other genres. Paint a picture of what impact the funding you receive will have and how interesting the idea will be.
Make sure that the aims of your proposal meet the aims of the funder. If a grant funder is looking for ideas that help the general public experience live music, and your idea is a studio project, then it won't be a good fit. Likewise, if you are creating a crowd funding campaign then what you offer as rewards will have to be targeted at what your supporters want. 
Good Luck!
This information is based on the book: Easy Money? The Definitive UK Guide To Funding Music Projects. Visit MusicTank.co.uk for more on the book and other music blogs.