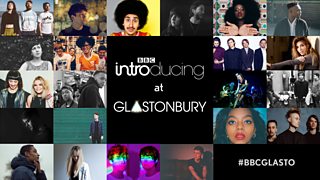 Whether you're a Kanye West fan or prefer the Foo Fighters, Glastonbury pulls together something for every music fan. Since 2007, BBC Introducing has been adding to this musical medley by offering a selection of the best emerging British talent on our very own stage, at this world famous festival. The likes of Jake Bugg, Ed Sheeran and Indiana performed for us early on in their careers and this summer we'll present a fresh roster of exciting UK artists from across the genres.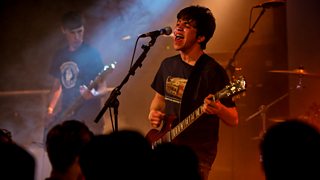 Pretty Vicious, supported by BBC Introducing in Wales
On Sunday we welcome Cambridgeshire act Zibra to close our Worthy Farm stage. Having gained fans among DJ's such as Huw Stephens and Annie Mac, you'll get the chance to hear them on the Radio 1 playlist from June 8th, as they'll be our BBC Introducing track of the week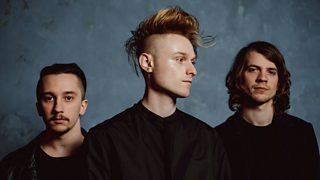 Zibra, supported by BBC Introducing in Cambridgeshire
The artist who you'll see and hear on our Glasto stage sent their music to us via the BBC Introducing Uploader and have been supported by their local BBC Introducing show. A panel of respected producers and presenters from across BBC Radio 1, Radio 2, 1Xtra, Asian Network and 6Music build our line-up and, alongside these, we invite a series of special guests to join us over weekend too. Annie Mac will also be joining us to broadcast her Friday night dance show on Radio 1, live from our stage.
For those of you attending the festival we look forward to introducing you to the best unsigned, undiscovered and under the radar acts the UK has to offer. If you can't be there you can still gain a front row place thanks to the live stream of our stage on the BBC Glastonbury website. We'll also be adding video highlights to the site across the weekend, along with putting them on our YouTube channel (which you can subscribe to here).
So, here it is, the full line-up for the BBC Introducing stage at Glastonbury is as follows:
FRIDAY: Azekel / Bearcubs / Cold Fever / HMS Morris / Loyle Carner / Matthew & Me / Milly Hirst
SATURDAY: Asylums / EKKAH / Ellie Rose / Maid Of Ace / Pretty Vicious / Robyn Sherwell / Tuff Love / Will Joseph Cook
SUNDAY: Alfie Connor / Field Studies / Meadowlark / MiC Lowry / Nao / Rukhsana Merrise / Zibra
To give you a taste of what's in store, you can listen to tracks from all the acts in this handy BBC Music playlist.