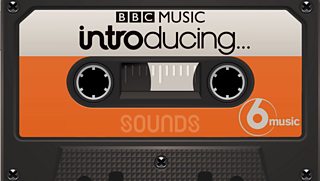 Hello, I'm Tom Robinson and here are the tracklistings for BBC Music's Introducing Mixtape - a podcast and radio show broadcast every Monday from 2-3am on BBC Radio 6 Music. Each week I showcase my favourite new tunes by emerging and independent artists, but for the rest of October I'll be away on tour. So over the next 4 weeks this show will be hosted in turn by BBC Introducing colleagues Emily Pilbeam, Dave Monks, Abbie McCarthy and Nick Roberts.

But before I go, I've managed to cram a record 19 top tunes into this episode for you - with new discoveries rubbing shoulders alongside longstanding favourites of this show. Namely...
THE AMERICAS, BERRY BROWN, INDIA ELECTRIC CO, SWAYS, SICK JOY, APOSTLE, SHE MAKES WAR, THE KENNEDYS ARE COMING, CAOILFHIONN ROSE, SELF HELP, KOALAS, PAUL F COOK, JAZ KARIS, THE COOLGANG FOXTROTS, SAM EAGLE, CHROME, HAPPY PUPPY DENIM, JOSEPH HAMMILL and PROJECT BLACKBIRD
How to Listen...
This is the episode broadcast at 2am on Monday 1st October 2018. You can listen again for 30 days (until Wed 31st October 2018) on our programme page via this link, or using the BBC iPlayer Radio App on your mobile device.
Podcast
To get the show automatically every week, search and subscribe to "BBC Music Introducing Mixtape" wherever you get your podcasts from. And if you enjoy the show please rate and review us on iTunes - it'll help other people discover all the great new music we feature each week.
All tunes have been sourced from BBC Music's Introducing Uploader and start times below are for the podcast version of the show...
THE AMERICAS - Bad News [starts 00:10]
https://www.facebook.com/theamericasyeah
BERRY BROWN - Russian Charlotte [starts 03:58]
https://soundcloud.com/user-604986661
INDIA ELECTRIC CO - Only Waiting [starts 07:09]
http://www.indiaelectricco.com
SWAYS - Buzzer [starts 10:10]
https://soundcloud.com/swaysartist
SICK JOY - Dissolve Me [starts 12:32]
https://www.sickjoy.com
APOSTLE - In the Dying Day [starts 15:50]
http://4postle.com
SHE MAKES WAR - Undone [starts 18:27]
http://www.shemakeswar.com
THE KENNEDYS ARE COMING - Things Fall Apart [starts 22:18]
https://www.facebook.com/The-Kennedys-Are-Coming-663766663828307
CAOILFHIONN ROSE - Awaken [starts 24:54]
http://www.soundcloud.com/caoilfhionnrose
SELF HELP - 1,000,000 Mph [starts 29:02]
https://youneedselfhelp.bandcamp.com
KOALAS - Sandcastles [starts 32:34]
https://www.facebook.comkoalasmusic
PAUL F COOK - Blues Man [starts 34:42]
http://www.fencoband.com
JAZ KARIS - Petty Lover [starts 38:29]
https://www.facebook.com/JazKarisMusic
THE COOLGANG FOXTROTS - Hot Shhh [starts 40:58]
https://soundcloud.com/thecoolgangfoxtrots
SAM EAGLE - The Things You Taught Me [starts 42:59]
https://www.musicglue.com/sam-eagle
CHROME - Shockwave Ft Andy Cooper [starts 45:37]
http://chrome.bandcamp.com
HAPPY PUPPY DENIM - Looking My Way [starts 49:18]
http://happypuppydenim.com
JOSEPH HAMMILL - I Am Yours [starts 52:18]
https://www.facebook.com/cattleandcane
PROJECT BLACKBIRD - Elevation [starts 55:40]
http://projectblackbird.band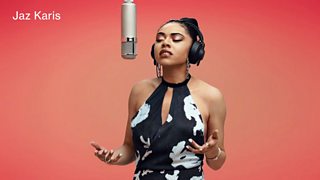 PS for artists...
(1) WARNING: Artists getting airplay from BBC Introducing often receive flattering emails from pluggers (with impressive-looking list of former clients) offering their paid services. Typically the email will say something like:
"Hi - I'm a national radio plugger... I came across 'YOURTRACKNAME' today, I'm a big fan of the single and wanted to find out if you have anyone looking after national radio yet?"
Be warned: this does NOT make you unique or special. Many artists receive similar emails every week. What it means is that this person wants you to pay them money in the hope of getting more national airplay for your music.
In any case buying promotion services from a stranger - just because they happened to send you an email - is not a wise use of money, especially at the start of your career. In our experience, emerging artists can achieve very much better results themselves than by hiring a plugger - simply by contacting radio shows and DJs direct via social media.
For suggestions on how to do your own music promotion see the free advice section at my Fresh On The Net blog (freshonthenet.co.uk).
If you're still determined to engage a PR firm, there are over a hundred to choose from. Every one of them has an impressive-looking client lists. But just because somebody once did promotion for a famous label or artist doesn't mean they did a good job. So always do a thorough search on musician forums to see if other artists have had dealings with the company in question, before parting with money.
Also request a list of national radio airplay slots the firm have achieved in the last 6 months in writing. A reputable plugger will be eager to list the programmes, dates and artists - which you can then verify online. Finally, when engaging PR services, keep a record of all correspondence in case of a dispute later.
But to be honest building a loyal audience for your music is your most important goal at this point. One or two extra radio plays is always nice of course but it won't honestly make a major difference to the size of your fanbase. Trust me on this: putting in the hours playing live, regularly posting on YouTube (and of course writing more killer tunes) will give you far more traction for your longterm career than employing a plugger just now.
The time to seek professional PR services is when the live crowds you can draw at every gig are in the hundreds, and when your genuine online 'likes' are in the thousands. With that kind of traction, a major investment becomes worth risking to help take the next step up. The best pluggers and PRs will charge a lot of money because they're good at their job. But just because somebody charges you a lot of money again doesn't mean they will be good at their job. Tip: check out which indie labels regularly get their releases played on your favourite radio station. Then contact those record companies to find out which PR firm they use.
And however things pan out, don't forget to carry on uploading your new releases to BBC Introducing so that we can carry on supporting you as your career unfolds.
(2) We only get enough airtime on this show to feature artists - even our absolute favourites - about four times a year, however much we love their work. So after you've been been on the Mixtape, it would be great if you could wait about 12 weeks before sending me your next brilliant track. This leaves us time to help a load of other deserving artists meanwhile.
The best way of getting a tune direct to me is via Fresh On The Net any Monday to Thursday - where a dozen of us listen to every single track in the inbox each week. But don't forget to also upload that same tune to BBC Introducing at the same time, so that it's eligible for airplay...
Tom Robinson