Audio Factory, the BBC's current audio streaming system, launched in February of last year. As the first anniversary approaches, product owner Jim Simmons updates on what has been happening and what his plans are for the future.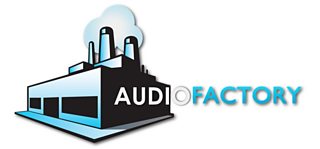 The story so far
Audio Factory has enabled a lot of new features for listeners since its release in February 2015. On-demand programmes for nations and local radio became available on android mobile for the first time. We expanded the number of sports webcasts available simultaneously from eighteen to twenty four, all available in high quality and also on mobile for the first time. It is now possible to rewind our live streams on the desktop and we are exploring opportunities to surface this feature in other iPlayer Radio clients and some internet radios. We introduced downloads on the BBC iPlayer Radio app in time for The Proms and there were more than one million high quality downloads in the first month. All the Proms were available to download at 320kb/s in HD sound. We will soon make lower bit rates available for download for those who wish to use less disk space on their devices.
We are continuing to upgrade audio delivery where possible, to improve the quality of our streams. For national networks we have removed the 15kHz filter on the satellite distribution network that feeds some services to Audio Factory, so that listeners to our 320kb/s streams get more benefit of the higher bit rate. We are continuing to improve the contribution audio of local radio with twelve stations now available in high quality stereo and the rest following in the next couple of months.
We have added World Service streams to Audio Factory so that their listeners will be able to benefit from the same schedule pages and platform support that domestic listeners experience. We also enabled the three pop-up stations in 2015: Radio 2 Country, Radio 2 Eurovision, and BBC Jazz. These stations had all the same features you would expect from any other BBC station. Bit rates up to 320kb/s, and all programmes available to stream on-demand and some to download in the iPlayer Radio app.
SHOUTcast update
It's fair to say that while the vast majority of our listeners experience an improved service, there was some controversy at the launch of Audio Factory over the removal of windows media on-demand and their replacement with HLS delivered audio, and with the change of SHOUTcast from AAC streams to mp3 streams. I'd like to update you on what was done to assuage some of the issues that listeners faced.
Based on your feedback, UK only SHOUTcast streams were re-introduced for our sport focussed networks in time for the FA Cup final in May. This covered Radio Five Live, Radio Five Live Sports Extra and Radio Four Long Wave. This was done in such a way that most well behaved devices didn't have to use a new link and were just re-directed to the correct stream automatically.
Radio 3's "HD sound" SHOUTcast feed was also re-introduced after a short hiatus. This has now been moved to new hardware so that it can continue for longer. SHOUTcast for Radio 3 HD is not considered to be a delivery method in the long term, but we will work with Radio 3 before we make any decision to switch it off.
Working alongside manufacturers
We have had a lot of contact with the internet radio manufacturer community over the months since Audio Factory launched. Many are keen to move to our new streams and incorporate them in to new products. Companies with devices that now support our HLS streams include Naim, Linn, the full Sonos range - both new and pre-existing devices, and the Sonata Plus from Wireless for the Blind.
Our DASH delivery method has now been launched and various companies have expressed an interest. Some manufacturers are testing with our streams now and will have support soon. MPEG-DASH will also be used in BBC players to improve the quality of playback. It will also be our route of dissemination for innovation in the future such as surround and lossless audio delivery. The first example of this was the quadrophonic version of Stockhausen's Hymnen available on Radio 3 at New Year.
Our existing SHOUTcast streams continue to be hard work for us. While the experience for the listener has slowly improved, it is still having a big cost in support for us. We are continuing to look at ways of making it better while also making it less onerous to support. Our distribution partners have worked hard to make sure that the format is supportable for the next few years but there are no plans to expand or improve on it in the future.
Going forward
So what are our plans for the near future beyond those I have already alluded to? On top of improving SHOUTcast, and making sure our new features are available on all platforms, we will see the release of our work to enable adaptive bit rate switching on all platforms. This has already started for on-demand audio on the desktop. This means that a capable player will be able to provide the highest quality at any given time and adapt to the network conditions it faces. This development will also see the demise of RTMP as a delivery method for on-demand radio in BBC products. This has never been sanctioned for use in anything other than BBC products so if you're using it for your own stuff you shouldn't be and please consider this fair warning that it will be stopping soon without any further notice.
We have been working with the Audio Engineering Society (AES) in drawing up a standard for loudness in online streaming. We find that the headphone level protections in mobile devices which are designed to cope with the consumption of commercial music, don't always sit well with the lower loudness targets that broadcast production often work to. The net result is that some programmes and podcasts can can be too quiet to hear in noisy environments when listening on mobile players. The AES recommendation seeks to address that. We will look to apply the new recommendations across all our online streams so that our radio output is consistent and when you are listening to programmes online from across the BBC you won't need to adjust the volume level on your player as much.
Another area we are focussing on, as I mentioned in other blogs, is the accuracy of start and end times of on-demands. Here we are working on improving the creation of our on-demand programmes so that they start and end much closer to the actual start and end times as they were broadcast, making it a better experience for our listeners. Hopefully listeners will begin to notice the difference this year.
We worked very hard in 2015 to try and provide the best possible online experience for our listeners, learning from and dealing with our issues where possible, and introducing new features that the audience requested as we went along. We hope to continue building on this foundation and improving the experience for our audience in 2016.