It may be a little late to say it, but happy new year to all readers.
The series of occasional "open" posts on this blog seem to be getting some good comments from you, so let's start 2014 with another one.
Their purpose is to give you the opportunity to make a comment, ask a question or have a conversation about any aspect of the work of BBC Future Media or BBC Online.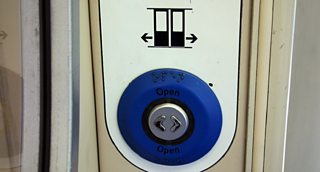 Press button to open
As always, the ground rules are:
1. Comments need to abide by the BBC's House Rules. Keep the conversation civil please
2. If you want to make a specific complaint about the BBC use the Complaints website
3. This open post is about the work of BBC Online – if you want to have a general discussion about the BBC, try the Points of View message board. Information about the BBC can also be found on the About the BBC blog, the BBC News Editors blog and BBC iPlayer FAQs.
I can't promise to answer every question or comment but I'll host and do my best.
The post will be open for comments for a month.
To try and stimulate you, what subjects would you like this blog to cover in the coming year? What would you like more of? What would you like less of?
Thanks
Nick Reynolds is Editor, BBC Internet blog