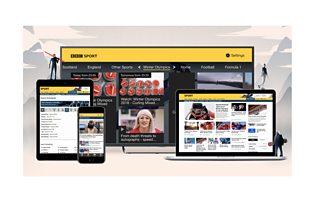 The first of BBC Sport's 2018 major events gets underway this morning as the Winter Olympics opens in Pyeongchang.
The even numbered years are always huge for BBC Sport, and this one is no different as a packed sporting calendar that includes a Commonwealth Games, World Cup and Wimbledon will see a surge in usage of our digital service and right across BBC Online.
Winter Olympics proposition
As the UK's leading digital Sport service with over 20m browsers a week, we are providing comprehensive coverage from the Games across our digital, TV and radio services over the next two weeks.
The Olympics take place from around midnight until 2pm each day with BBC Live at the heart of our digital offer as we live stream all the key moments of the Winter Olympics in HD to desktops, tablets, mobiles and Connected TVs, alongside our industry-leading live reporting and analysis as all the action and reaction unfolds. Audiences are also able to watch live on BBC iPlayer or via the Red Button.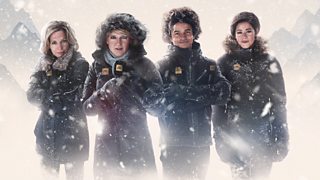 During the Games we will also be MVT-testing different designs in BBC Live aimed at increasing consumption of short-form highlights clips in the page.
Performance and discovery of our content is key so we have recently improved our BBC Live page performance to make it load faster and made it more discoverable via search engines. We've seen encouraging results from our recent SEO work and the AMP pages we delivered last Autumn in partnership with our colleagues in News.
We'll be offering a handy 'Winters Playlist' catch-up video for audiences across both Sport and iPlayer each day of the Games. While the BBC Sport website will be the go-to destination to catch-up on all the action from Korea at any point in the day.
Our core proposition re-uses many of the components that were at the heart of our successful Rio 2016 offer – with a dedicated index, schedule, medal table and results pages all available.
Personalisation
As part of our plans to provide a more personal BBC, we have begun moving BBC Live video and audio content on Sport behind dismissible sign-in ready for the Winters. It means if someone who isn't signed in to the BBC goes onto the Live pages and tries to watch live action they'll get a prompt asking them to sign in. From here we will gradually reduce the number of times people can dismiss the sign-in prompt, like we did with BBC iPlayer, and we'll require everyone to sign in ahead of the World Cup.
While in our mobile app, users can personalise their offering by following the Winters in My Sport or signing up for our medal alerts.
We have recently upgraded the app to provide a new bottom navigation bar that makes it faster for people to get to My Sport and also gives greater prominence to our Live Guide, which provides access to all of our live streaming - everything from Pyeongchang, Six Nations rugby and FA Cup football to the 1,000 extra hours of live video content we announced at the end of last year.
In the last week we have started to roll out rich media notifications starting with images and from next week we'll be adding video – making it simple for audiences to access great moments from sporting events right on their phone's lock screen.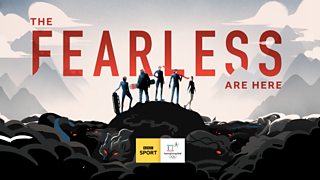 Content on non-BBC platforms
We are also providing non-exclusive content away from the BBC. This gives audiences a chance to catch-up on short-form video, highlights and human interest content through various social media networks and search engines. And of course, they can join us on back BBC Sport for all the live action, breaking news and analysis.
New studio space
As ever, our Engineering team have a vital role to play in delivering BBC Sport's output and their efforts mean the coverage will be presented live from our new great looking studio space in Salford. This allows BBC Sport to make substantial production savings by minimising the staff and technology required on site in South Korea. The technical work has been delivered in a way that will allow any BBC production team to create this sort of pop up studio quickly and easily in the future.
What's next?
All this is just the start of a busy year for us in Sport and we have plenty of exciting developments in progress now as we build towards the summer.
We want people to experience the World Cup like never before. And with a focus on personalisation, we'll be bringing people closer to the action with an enhanced 'My Sport' offer in our mobile app and a trial of a new stream-based discovery format for Football content.
While our BBC Live team are focussing on participation, where alongside new voting capabilities, we will create new ways for audiences to engage with major events and and generate great content across digital, TV and radio.