As mentioned in my post yesterday, in Business Development at the BBC we partner with a range of companies in the digital and technology space to keep the BBC at the cutting edge of emerging communications, technologies and services.
As well as using 'behind the scenes' technologies and working with companies to enhance our own products we also partner with device manufacturers and platforms to reach as wide as possible an online audience in the UK.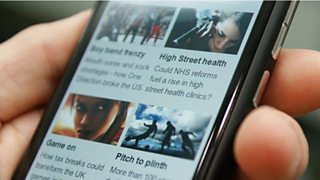 Mobile is increasingly important as a way for our audiences to access our services. BBC iPlayer and BBC News are already available on Apple (iOS), Android and Blackberry platforms.
Today I can let you know that we have signed a deal with Microsoft that will enable us to bring BBC iPlayer to the Windows phone platform.
We will be releasing a shortcut to BBC iPlayer in the near future which will be available in the Windows Phone Store, enabling the BBC iPlayer website to work on Windows Phone 7.5 and 8 via a live tile.
This shortcut will wrap the BBC iPlayer mobile website together with our media player. Hopefully these and other developments will help to expand our online reach further. Our latest figures show that over 650 different device types can access BBC iPlayer.
Working with the industry in ways like this helps our digital services reach more of the UK's online population and gives our audiences ever increasing ways to access BBC services.
We will keep you updated on the launch and more in the coming months on the blog and elsewhere.
Cyrus Saihan is head of Business Development, BBC Future Media.