Last year the BBC announced that it would be making changes to the way travel and traffic information could be accessed online in the UK. We said we would continue to offer travel news online as part of BBC News, but would close the Travel site and halt development of the Travel app as part of a plan to help save £15m.
Today, we're announcing that we will be closing the BBC Travel website in February 2017.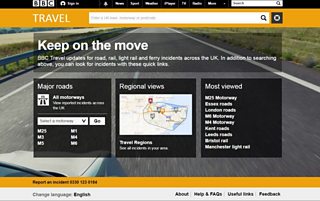 We know how important regular and up-to-date reports on road, rail and other modes of transport incidents are for the UK audience. We have therefore been working on incorporating this information within the Local News offering online. You will be able to find all the latest severe travel incidents on our local live services and on news stories which feature travel disruption. We also hope to feed travel updates into the personalised news services we are developing.

We will also continue offering the travel updates via the Local and National Radio bulletins, as well as via text services on a range of TVs (accessible by pressing the red button on a BBC channel).