Children have been big users of BBC iPlayer ever since it launched and the first child-friendly version of iPlayer was released way back in December 2008. Fast forward seven years and BBC iPlayer is available on over 10,000 devices, the BBC iPlayer app has been downloaded 38 million times and a third of the 2.9 billion iPlayer TV programme requests in 2015 were for Children's programmes, more than half of which were from a tablet or mobile device. Head of iPlayer Dan Taylor-Watt now describes the launch of a new iPlayer app, aimed specifically at children.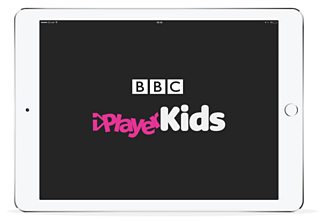 We knew from research and from developing the BBC iPlayer website for children that parents really value having a version of iPlayer that's guaranteed to be free of programming aimed at adults and that kids love a version of iPlayer that's designed specially with them in mind. We also knew that parents and kids alike wanted the great features of the BBC iPlayer mobile app in a child-friendly environment - features like downloads, the saviour of many a long car journey.
Rather than create separate BBC iPlayer apps for CBeebies (which is aimed at children aged 0-6) and CBBC (which is aimed at 6-12 year olds), we decided to create a single app that enables kids to tell the app their age and instantly be presented with content curated specially for their age group. So 6 year olds are able to enjoy a mix of CBeebies and CBBC programmes without having to switch between two different apps.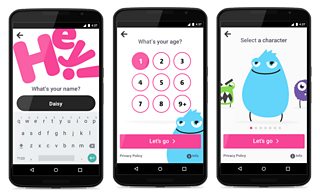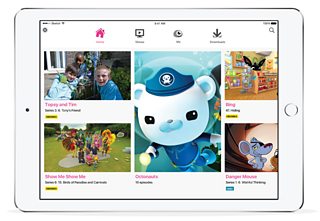 With support for up to four profiles, we've made it easy for siblings to use the app on a shared device, entering their name and picking a character to denote their profile.

In addition to the profile switcher and the age-curated home screen, there's a Shows area with full A-Z lists of all CBeebies and CBBC programmes available to watch (1,700+ episodes at the time of writing).
And the all-important Downloads area, providing easy access to programmes downloaded to watch offline.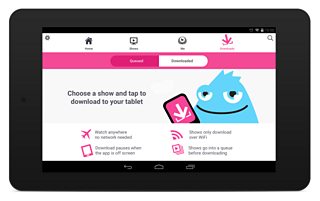 There's also a search option for kids who know exactly what they're looking for, which automatically filters out CBBC programmes for children under 5.
We've also invested in making BBC iPlayer Kids accessible, with universal subtitles and a new toggle on the episode page to make it easy to switch to and from signed and audio described versions where available.
As all programmes in BBC iPlayer Kids are suitable for children, there's no need for a Parental Guidance Lock as found on grown-up BBC iPlayer, however all app Settings (e.g. disabling downloads, enabling higher quality downloads) and links out of the app, are tucked away behind a Safety Lock.
We've got lots more planned for the BBC iPlayer Kids app but couldn't wait any longer to share it and start hearing your feedback.
BBC iPlayer Kids is available to download now for phones and tablets from the Amazon, Apple and Google Play app stores.