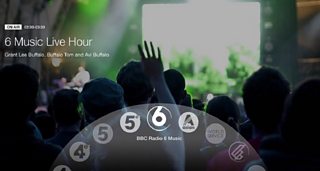 BBC iPlayer Radio on iPad
Since BBC iPlayer Radio was launched, we have had over 6 million downloads across iOS, Android and Kindle devices. Up until now, while the app could be installed on tablets, the experience was optimised for mobile phones.
After listening to people using our existing phone app, we know listeners expect a tailored BBC iPlayer Radio app that makes the most out of both the capabilities of and the way that they use their tablet.
To address this, we've built an all-new version from the ground up and the first installment went live yesterday on Tuesday 16th December 2014.
This first release includes:
- A design that makes BBC Radio shine on tablets in both portrait and landscape.
- Improved live and on-demand listening, with easy-to-access playback controls throughout the app.
- More programme info on schedule pages, making it easier to pick something to listen to.
- Easy-to-navigate category pages, so you can find programmes to suit your mood
Over the forthcoming weeks and months, we'll be matching and exceeding the features you can find in the current phone app, such as saving things for later with favourites, music track listings and BBC Playlister integration.
You can find the app at in the following app stores:
Please enjoy and share the app. As always, I value your feedback so please leave a comment or get in touch by email or via our Twitter account.
Ste Brennan is Senior Product Manager, BBC Radio and Music