CBeebies has today launched a public beta group for Android users, inviting them to test the CBeebies Playtime Island beta. The app will launch to the public across iOS, Android and Amazon later this year. John Kearney, Senior Product Manager - Children's Apps explains how recruiting users to join a beta group will help to ensure CBeebies makes the best possible app experiences for their audience.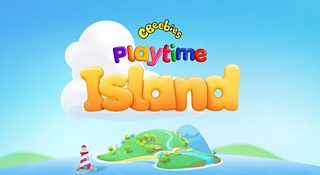 Later this year, we will be launching a new app, CBeebies Playtime Island on iOS, Android and Amazon. The app will feature brand new games, including popular characters from a whole host of CBeebies shows.
As product manager for a portfolio of the BBC's apps for children, my job is to work in partnership with BBC Children's to make the best possible apps for our audiences. We use existing product data along with research about our audiences and future trends to inform how we shape new features, make commissioning decisions, and develop new products.
Today, we're really pleased to announce that we're launching our CBeebies Playtime Island beta app, initially on the Android platform. We believe this will help BBC Children's make the best possible app experiences.
The BBC has always worked closely with its audience to help it make better products, content and technology. The availability of beta platforms, now means we can learn about our audience's expectations at scale, building on our relationship with parents and children, to help us make better products for all. We want to hear what our users think; what works, what doesn't, what's great and what might be missing.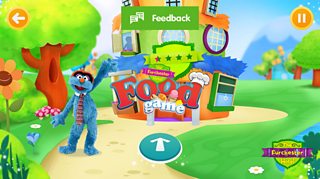 Our short-term aim is to get feedback from parents on the general performance of our app on the Android platform. The app caches HTML5 games on the device, and plays them out in a webview powered by 3rd party Crosswalk libraries, developed by Intel.
By integrating Crosswalk libraries we're able to provide experiences for many CBeebies users who aren't using the latest operating systems (Marshmallow or Lollipop). Typically on older operating systems, HTML5 game performance in the webview is unstable, and by integrating Intel's Crosswalk libraries for version 4.4 KitKat and above, we can better reach our audience on Google Play and Amazon Kindle stores.
We've found the performance to be impressive across our testing coverage, but we're keen to verify the implementation on this platform at greater scale with our beta users.
On the iOS platform, we have the same technical approach, but a different implementation. The majority of users are running iOS8 and above, we utilise Apple's WKWebView, the performance is stable, but we will need to review the performance on iOS10 later in the year.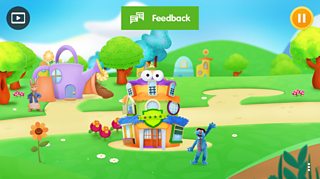 The beta app contains two games, Furchester Food, and Peter Rabbit Hop To It. Both games have performed extremely well for CBeebies on the website, and we're keen to test our assumption that successful web games can serve our audience needs in the app space.
Beta group users can feed back to the product team directly by pressing the feedback button. This launches a parental safety lock, and once completed, the user is prompted to open their email client, to contact the product team. The app also contains the same data analysis packages as our live products (which users can turn off at any time).
As the sample size of our beta group increases, our intention is for the group to become a destination where suppliers commissioned to produce games can test their in-development games with real users.
We want to empower game producers to the make best possible experiences for our apps, and we believe this could be achieved by offering a feedback loop from a large number of users playing the in-development game in their own homes, on their own devices.
On our roadmap for CBeebies Playtime Island, we will be introducing features which we hope will make the experience more fun and rewarding - including avatars, rewards for progress, and the ability to download new games into the app.
We could test these features out using multivariate testing in the live app but this makes it hard for us to explain exactly what's in our app. It would also be possible that two children living in the same house could get quite different sets of features - and that would be confusing.
It's really important however that we find ways of measuring the impact of features in our development cycles, and the beta group is a more appropriate place to do this as we'll be able to explain to the parent what's different and why.
So to sum up, we believe our public beta group will play a vital role in helping BBC Children's deliver better products for our audience by:
● building closer relationships with our audience
● enabling game producers to deliver their best work ever
● helping BBC Childrens only invest in features that deliver real value
Ultimately, we believe this approach will help improve the way millions of parents and children in the UK will be able to enjoy fun experiences from the BBC that keep them coming back again and again.
If you're interesting in joining the CBeebies beta group, or would simply like to find out more, visit our FAQs