Main content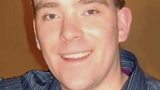 Matthew Clark
Head of Architecture
Blog posts in total 5
Posts
The story of how the BBC website has been completely rebuilt and moved from data centres to the cloud.

Reading this during the evening of Saturday 25 May? Then you can give the 'Virtual Crowd' pilot a go with the Champions League final by visiting this page.

I'm Matthew Clark, Senior Technical Architect for Future Media Sport. As I wrote in my last blog post, it's been a busy year, due to a plethora of new features made in time for this summer's Olympics. With the Games now over, it's time to consider what's next: what is the future of online Spor...

Hi, I'm Matthew Clark, the Senior Technical Architect for BBC Online's Olympic website and apps. Alongside colleagues Mike Brown and David Holroyd, it's been my responsibility to create the technical strategy that has allowed us to produce successful online Olympic products. We've focused on...