Main content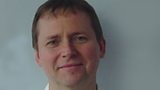 Andy Quested
Chief Technologist HD&3D, BBC Technology
Blog posts in total 3
Posts
Hi I'm Andy Quested, chief technologist HD & 3D, BBC Technology. It's been five years since my first blog about the BBC HD Channel and I can't believe so much time has passed and so many things have happened since the channel and high definition began!

Just for any new readers, I am head of technology for BBC HD & 3D and this is an update on the next phase of the BBC 3D trial. We have now moved from sport, music and animation to drama! Mr Stink is a TV adaptation of the book by David Walliams. I won't give anything away in the post for those...

This is a very brief post as it's more a request for comment than an explanation of a process. On the 19th August at 17:35 the BBC HD Channel will be transmitting "Ulimate Killers". This single programme has been made from the very successful Planet Dinosaur series. The programme is only a...