Hundreds of stars and familiar TV characters have appeared on Radio Times front pages down the years.
This week's cover stars quiz focuses on the 1990s. Can you guess the stars or TV programmes? There's also a clue with links to Genome listings. You can find the answers at the bottom of this post if you're teased too much. Happy guessing and tell us your 1990s TV memories at the end of this post.
You can also test your wits with previous editions of our teaser.
_____________________________________________________________________________
1) The arrival of a new EastEnder was marked with this cover shoot by Lord Lichfield. Can you name both mother and baby?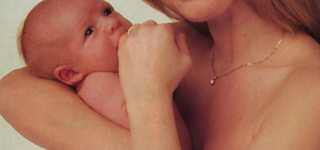 2) This extract of a Radio Times cover from 1999 marks the return of a much-loved duo. But which one?

3) This cover star from the latter part of 1991 went to great lengths to publicise a new strand of a popular BBC1 show. Can you name the person behind the brightly-coloured pixellations?
4) This is a small segment of a sporting comeback which took place in 1994. Can you name this courageous pair?

5) Finally this week, a star on a 1990 Radio Times cover who is still very much at the top of his game more than 25 years later. At the time he was the host of a film-based quiz for younger viewers.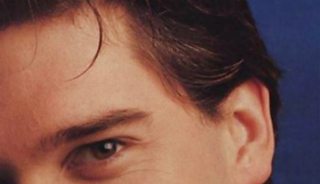 _____________________________________________________________________________
Can't quite join the dots? Here are the answers:
1) Ben and Kathy Mitchell
2) French and Saunders
3) Esther Rantzen
4) Jayne Torvill and Christopher Dean
5) Phillip Schofield