That Was the Year That Was - The Answers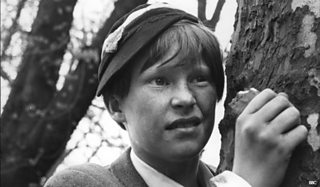 Dennis Waterman as William Brown in the BBC adaptations of Richmal Crompton's stories - he was succeeded in the role by Denis Gilmore
For the benefit of anyone bamboozled by last Sunday's Genome quiz, here are the answers you're been waiting for:
JANUARY - Dennis Waterman played the lead in schools drama Terry, and had earlier played William (aka Just William) in the children's series.
FEBRUARY - Peter Cook and Dudley Moore rose to fame after the success of Beyond the Fringe, which also starred Alan Bennett and Jonathan Miller.
MARCH - The last composer to work at the Radiophonic Workshop was Elizabeth Parker. The Workshop was located at the BBC sound studios in Maida Vale.
APRIL - The star of A for Andromeda was Julie Christie, and Susan Hampshire replaced her in The Andromeda Breakthrough a year later.
MAY - Angela Rippon and Tom Coyne presented the original, Midlands-only version of Top Gear.
JUNE - Jessie Matthews took over the lead role in The Dales (formerly Mrs Dale's Diary), which was replaced in 1969 by Waggoners Walk NW.
Annette Mills and brother John on the set of Muffin the Mule, plus cameraman's elbow (not a recognised medical condition)
JULY - ITMA stood for It's That Man Again, originally a newspaper reference to Hitler, but in this context referring to Tommy Handley. Band Waggon starred Arthur Askey and Richard Murdoch.
AUGUST - Jeremy Lloyd was co-writer of Are You Being Served? with David Croft. The sequel was Grace and Favour, unless you're American in which case it was Are You Being Served? Again!
SEPTEMBER - The emperors in I, Claudius were Augustus, Tiberius, Caligula and Claudius (of course). There was also a cameo appearance by Nero in the last episode, played by Christopher Biggins. The actors (but not Biggins!) have all appeared in Doctor Who at one time or another.
OCTOBER - Sir John Reith left the BBC in 1938. The questioner in the original version of Face to Face was John Freeman.
NOVEMBER - Ray Alan's alien character was Mikki the Martian, while the host of Pops and Lenny and other shows featuring Lenny the Lion was Terry Hall.
DECEMBER - Professor Quatermass was called Bernard, in tribute to astronomer Bernard Lovell. The link between Quatermass and Muffin the Mule, as seen above, is that the last television Quatermass, John Mills, was the brother of Muffin's friend Annette Mills.
More Genome blog larks in the Sunday Post on The Forsyte Saga - coming soon to a computer near you.