Time to face the music
Cora is livid, and she's one lady you do NOT want to cross. When she finds out that Tanya went to find Ava behind her back she snaps. Will she be able to forgive her meddling daughter?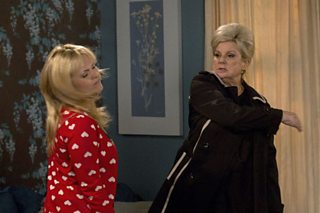 Crash and burn!
Joey and Lauren decide to leave the dizzy heights of Walford, and head off into the sunset together. But they don't get very far at all. Lauren crashes into a shop, and the pair make it out just in the nick of time - thanks to Daddy Derek!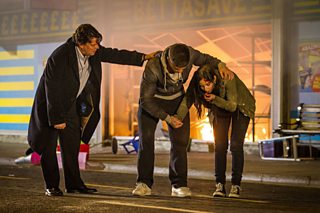 Not a natural dad!
Derek uses a sprinkle of aggression and dash of blackmail to try and get Joey to move in with him. Honestly Derek, do you really think that's going to work!?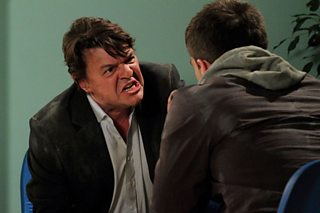 B's back!
Bianca returns to Albert Square and is surrounded by her entire brood. Plus two extras she's never met! Joey and Alice introduce themselves to their largerthan life cousin - will they all get along?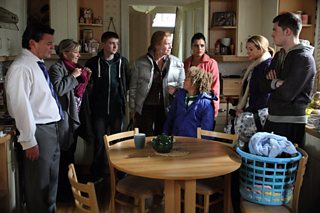 Overwhelmed
After putting on a brave face for the family, Bianca finds a quiet place to be alone (which is pretty hard in that household!). Is she going to be able to cope with life outside of prison?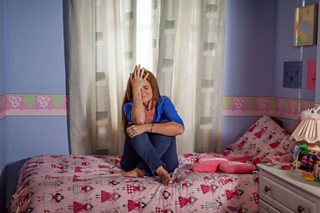 All grown up
Abi surprises Jay and puts together an evening of romance... How will her plans pan out?