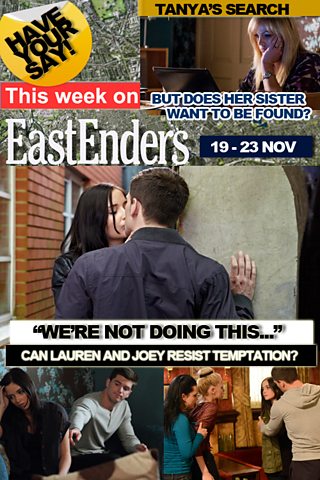 Tanya hunts for her sister. But does Ava want to be found? And will Cora thank Tanya when she finds out what she's done?
"Think of five interesting things to say that aren't football, online games and the time you trumped a tune." Poppy primes Fatboy for a date... but will she regret it when her advice starts to pay off?
Discuss these topics and anything else that tickles your fancy about this week's episodes in the comments section below.