Meet the faaamily
Big bro Derek's come to Walford to support Max. And let's just say he isn't shy about coming forward! He re-introduces himself to the Cross ladies - will they welcome him with open arms?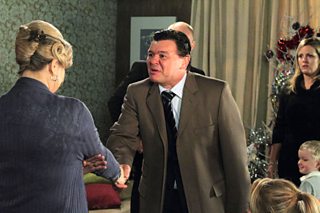 Dodgy dealings
In Lola's eyes money makes the world go round. When the Moons offer her a way to make some quick cash, she jumps at the chance. They'd better watch out though - this young lady is part-Mitchell after all!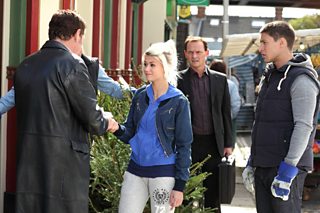 Forgive me father...
The smitten reverend wasn't prepared to have his good heart broken, but life isn't a bed of roses! What will Dot's naughty little sister have to say for herself? Shame on you Patrick!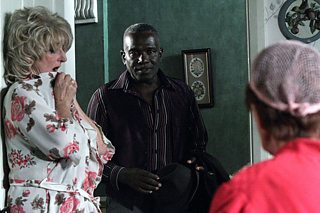 Let's not get hys-derek-al
He's here! Derek Branning has entered The Square. He's a very unwelcome guest in Pat's house. Why aren't they happy to see him? We are!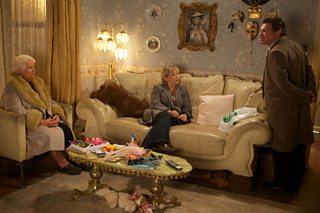 C'mon spill!
Lola drops a big bomshell that leaves grandad Billy reeling. Inquisitive Jay wants to know more about her little secret. Will she share all with him?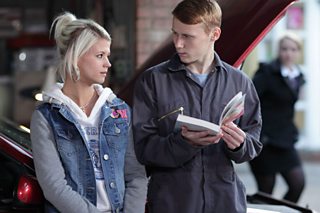 Help! I need somebody...
...and certainly not just any body. Jack's in search of a babysitter to look after Amy, but refuses Roxy's offer to help out. Beggars can't be choosers though. Will he find another willing person?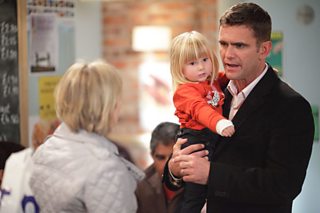 Honey, I'm home!
Max comes home to a not-so-warm-welcome - and walks head first into a Branning barny! Will they all be happy to see him?