Photo Spoilers: Derek's right as Rainie
Caught in the act!
Looks like there's another Branning-Cross pairing starting up in Walford! Derek and Rainie can't keep their hands off each other, but will their relationship stand the test of time?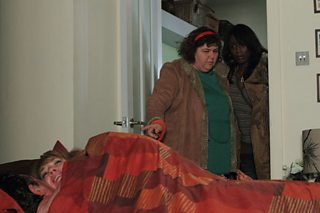 Keeping a lo-la profile
When a social worker turns up to speak to little Miss Pearce she's nowhere to be found - so good friend Abi steps in and pretends to be her! Will she be able to pull it off?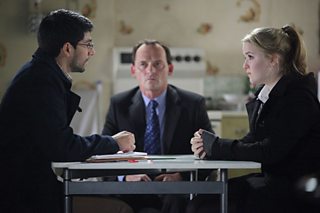 With this ring...
Yusef pops the question, and promises to make Zainab happy for the rest of her life. Considering his track record, that may not be true... but who are we to judge?!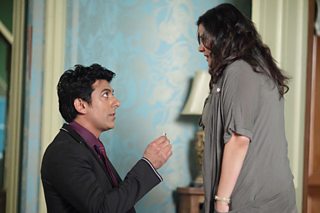 Signed, sealed, delivered...
...I'm yours! Postman Masood can't resist popping over to see Jane during his rounds. Looks like love is certainly in the air (mail). But who isn't happy to see them together?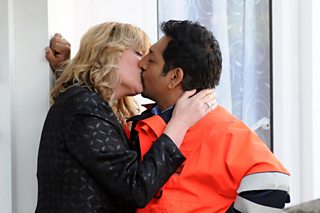 Your secret's not safe with me
Tariq is back, and he's unimpressed when he hears about Zainab and Yusef's engagement. But what will he do about it?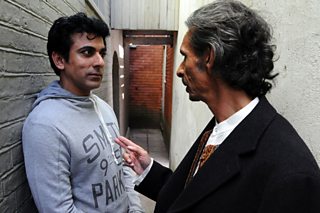 By the book
Janine asks Michael to get rid of some squatters from one of her flats. By the look on her face, when he suggests she goes down the 'official' route, she's as surprised as us! Does Michael have her best interests at heart?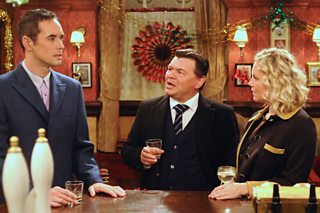 Mystery mail
Phil is sent another anonymous letter. All this mystery is driving him Phil-ipping mad! What does the letter say, and will it give him any clues?