The more the merrier!
Max and Tanya seem to have half of The Square over for Christmas dinner… Doesn't it all look merry, jolly and festive!?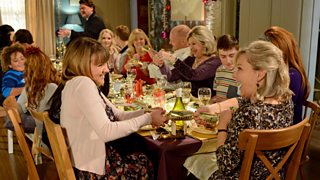 Nice day for a white wedding?
Aw Max, he's such a romantic at heart. He organises a surprise wedding on Christmas Day, preist and all! Tanya will finally be a Branning again. All is right with the world.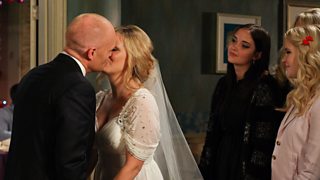 Flesh sells
As the competition for best Xmas market stall hots up, the stallholders decide to remove some clothing! Kim helps out Fatboy and dresses as a… Christmas angel!? Whilst Tyler decides to go for the half-dressed Santa look. Whose stall would you visit?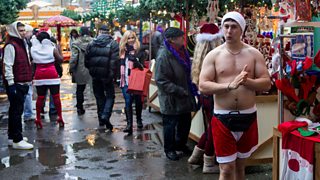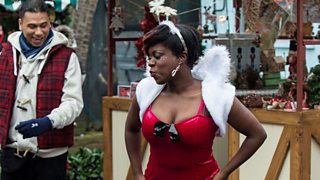 Mistletoe moment…
Alfie and Roxy share a quiet moment in The Vic, under the mistletoe. Well we all know what's meant to happen under mistletoe... but does it!?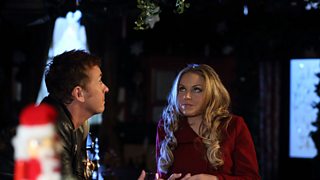 Walk of shame
It doesn't take long for news of Kat's adulterous behaviour to sweep through Walford. As she ventures out into the market will anyone give her a friendly smile?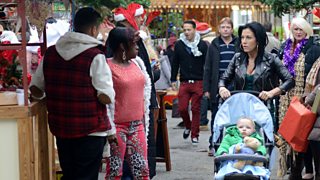 Santa baby
Kat drops little Tommy off at The Vic to have Crimbo day with Alfie. Jean finds it hard to hide her disappointment. But who will Kat be pulling a cracker with?!