Icing on the cake
Fatboy woos Poppy with a cream cakes! He really does know the way to agirls heart... Long may Popboy ( see what we did there?!) last.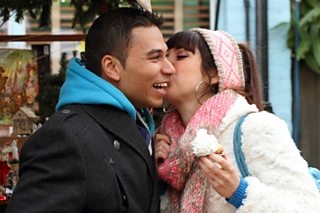 Market wars
Denise ups her gameand brings out a secret weapontoentice the customers into the Minute Mart- dodgycarol singers. Will this ensure her victory?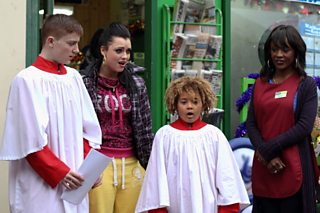 Take the stand
There's another battle going on this week - in the family courts. Will Phil , Lola and Sharon manage to secure Lexi's future in Albert Square?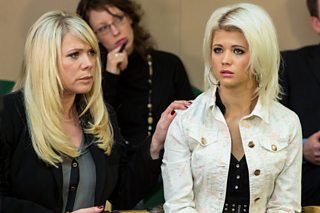 Kiss and make up?
Ian tries his luck with Denise. It may take more than a piece of mistletoe Ian! Or will it?
Too close for comfort?
Kat and Michael are being very chummy in The Square, which doesn't go unnoticed by Alfie . Are they just getting into the Christmas spirit ordoes Alfie have a reason to worry?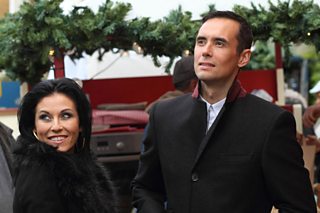 Seeing the light
Kat is full of the festive cheer. She watches her hubby turn on the christmas lights, and tells him that everything is just perfect. But by the look on Alfie's face, all is not fine and dandy. Does he know something we don't?