Photo spoilers: Weddings, Whit and woe...
Week commencing 11 April 2011: There's nothing like a big wedding to cause chaos in Walford. Will everyone get to the church on time... and make the right decision?

A step in the right direction?

A tender moment between Tiffany and Whitney. Could this mean that Tiff's step-sister is recovering from her recent ordeal?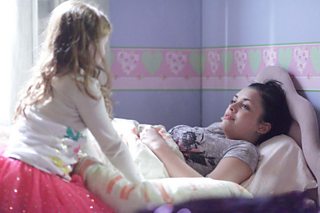 Cora blimey!

Mum's the word as Greg reveals a surprise visitor to Walford - Tanya's mother, Cora. You'll have to wait and see what Tanya's reaction is!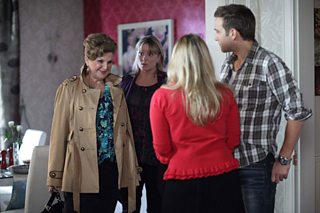 Whose that girl?

Horny Ian looks stag-gered to see a lovely lady, as Greg celebrates his last night of 'freedom'. Is she just the evening's entertainment, or a love rival for Tanya?
Lucky?
A hear-to-heart between Ronnie and Kat raises difficult issues that Ronnie can't handle. What has Kat said to her?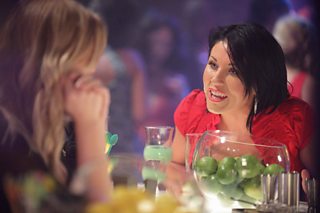 Max appeal?

By the look on Tanya's face, ex-hubby Max still has eyes for his former missus. She buried him alive once, but will they now bury the hatchet?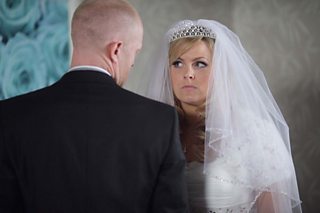 I do believe there's a problem...

Is Tanya about to falter at the altar? Surely she's going for Greg and isn't still mixed-up over Max?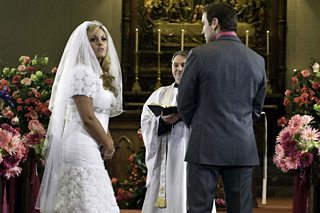 Admissions...
Ronnie and Jack find themselves at the hospital where their son was born. But why are they back?