What's in a name?
When it comes to the plaque above The Vic's door - a lot. Kat turns the corner just as Roxy and Alfie celebrate the new sign - with Roxy's name on it - with a big kiss. That's gotta hurt!?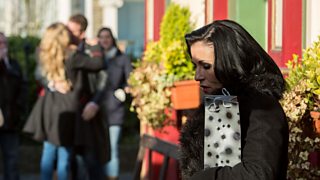 Truth be told
Whitney decides to tell Tyler the about Joey kissing her before Christmas. Unsurprisingly he reacts badly, confronts Joey and dumps Whitney! Oh dear.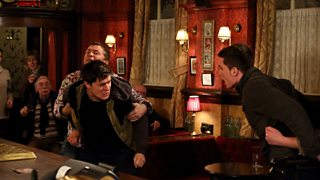 Change of heart
Tyler realises he still loves Whitney and decides to show her just how much! With a little help from a few small friends he pops the question... What will she say!?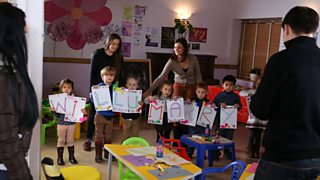 Market mates
Bianca and Kat decide to set up a stall in the market together! What is it they'll be selling and how will the rest of the stall holders react?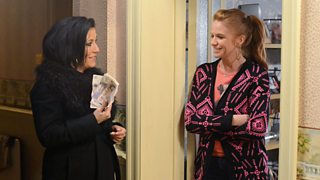 Unwelcome house guest!
Oooh, you really don't want to mess with Zainab! A fresh out of the shower Ayesha tells Masood how she feels about him - again. How will he react this time?!