Photo Spoilers: Let's break the ice (cream)
A rocky road
These two Brannings haven't seen eye to eye for many years. Will they be able to patch things up before those ice-creams start to melt?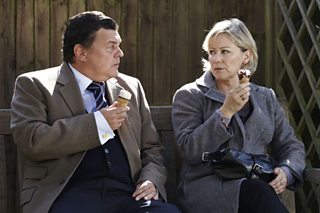 Let there be light
Woo hoo! When the tree goes up in The Vic christmas has well and truly arrived! Will the Moons have a happy festive period?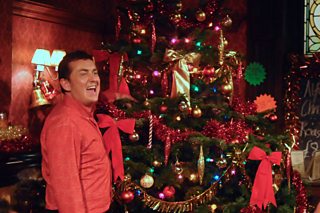 Kat bears her soul
The Christmas cheer doesn't seem to have spread to upstairs at The Vic. Kat confides in new boy Troy, but does she over share?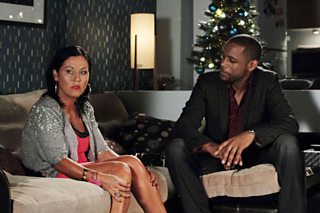 I know
A tearful Jane tells Tanya that she knows about her cancer. How will Tanya feel about her personal news spreading around The Square?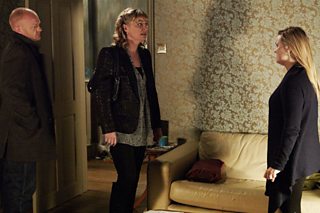 Until death do us part...
Don't do it! As far as happy brides go, Zainab doesn't look like one of them. Will they actually get hitched? Does Yusef's plan really fall into place?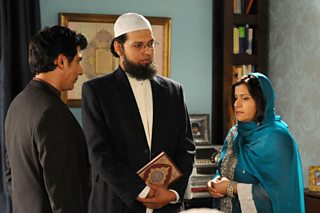 The old bill and our Phil
The police pay Phil a visit this week. Well, they've probably missed him, it's been a while! What's Mr Mitchell been up to now?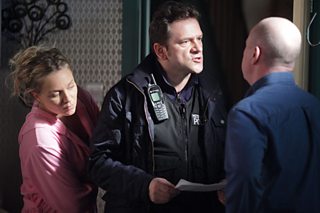 Harsh words
When Janine and Michael decide to go into business together some secrets come out. Michael tells Janine some home truths; will she take them on board?