Giving in to temptation
Things between Joey and Lauren step up a gear as they realise that, as much as they try to fight it, they can't resist each other.
Secrecy costs
Max has got himself in to some hot water... he has to raise a lot of cash to pay his mystery contact as the deadline approaches... but what is Max so desperate to keep quiet?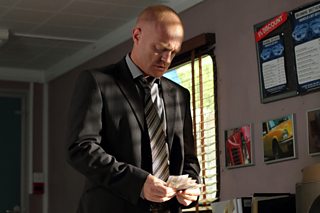 Tanya's on a mission
After playing detective and finding out more about her long-lost sister Ava, Tanya decides to go and meet her... but Patrick isn't happy about Tanya going behind Cora's back.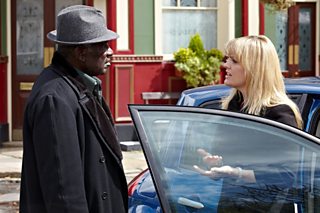 Fatboy the City boy
Poppy is desperate to keep up apearances after lying to her little sister Tansy about having a high-flying lifestyle. Fatboy helps out by putting on a show and pretending to be Poppy's wealthy boyfriend, 'Fatboy' Arthur Chubb.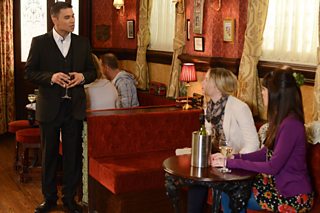 Claws out!
One thing's for sure, Joey has managed to cause quite a stir amongst the Walford ladies in his short time on The Square - and it all comes to a head when Lucy and Lauren fight over him in The Vic. Lucy demands that Lauren makes a choice; her friends or Joey... we doubt Lauren will find that a hard choice to make!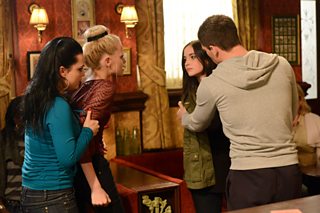 Running away
Joey and Lauren steal Derek's car and speed off, planning their new lives together... surely nothing can stop them being togther now?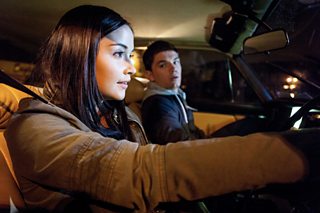 Losing control
... or maybe we spoke too soon! Old habits die hard for Lauren as she gets behind the wheel despite having had a few too many drinks. She loses control of the car and her and Joey crash into a shop front!