Look away now if you want to be left in the dark regarding this Christmas/New Year's EastEnders storylines!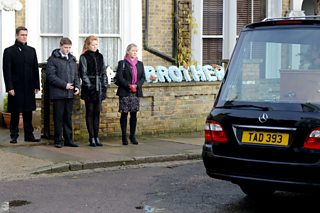 The New Year will start on a sombre note (for some) with the funeral of Walford hard man Derek Branning after a Christmas of explosive storylines.
Since arriving on The Square, Derek has established himself as quite an intimidating figure. Most notable of his dastardy deeds were: stealing from Lucy Beale, running both David Wicks and Anthony Moon off the Square, revealing the truth behind Dennis Rickman's murder to his young son, Denny, and generally making his family's lives a nightmare.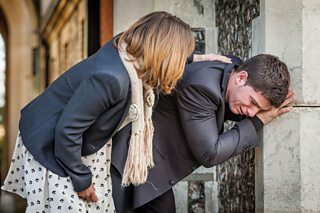 How will the Walford villain meet his maker? Who will be grieving and who will be rejoicing in his untimely death? You'll have to keep watching to find out!