Picture gallery: w/c 31 May 2010
This week's episodes are all about woodland wrangles, wild women up West... and a glamorous new arrival.
Monday 31 May:
Give me a 'P'
Fatboy's clearly king of the bling for presenting protégé Peter with cool jewels prior to their road trip. Bet Pat would like a pair of those to use as earrrings!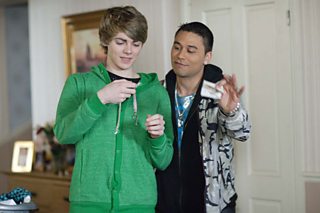 Karate kid

It all kicks off for Fatboy and Billie when a party pooper picks on them. But wait, can mild-mannered Peter pull off some fancy moves to save our heroes? Hai!!!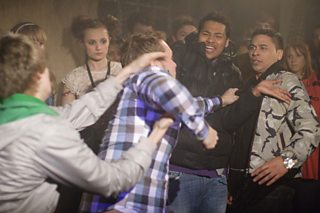 Tuesday 01 June:
Missing you...
Teens in the Woods Mercy, Peter, Billie and Fatboy take their pimped-up van off the beaten track, somewhere in New Forest. But which of their buddies are they searching for - and why?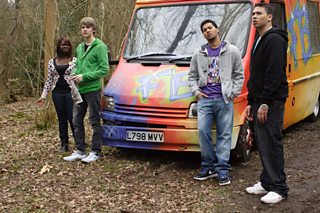 Girl talk
Lucy and Zsa Zsa are clearly spoiling for a scrap in their countryside hideway. We reckon Leon and babies are the hot topics, but what exactly has pushed these feisty females over the edge?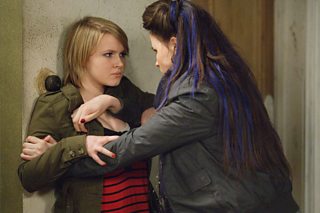 Thursday 03 June:
West End run
Peggy and Pat's quest for a date descends into farce as they hot foot it to the theatre. Are we right in thinking that a certain smooth operator has got a two-for-one deal again though?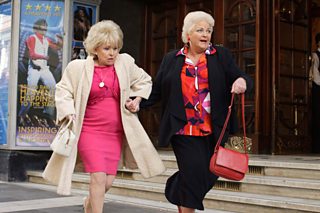 Bust-ted

Route master Peggy grabs the mic for a very special announcement. Will she claim that Harvey's just the ticket, or have they reached the end of the road?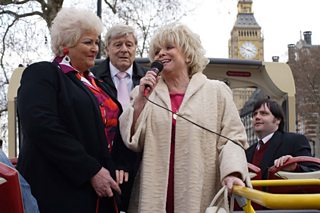 Friday 04 June:

Top gear!

New arrival Vanessa dresses to impress in a sleek white number. Is she considering taking Max out for a test drive, we wonder? His engine looks revved already!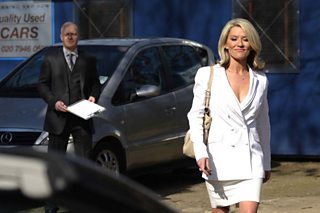 Snack attack?

As if Lucas didn't have enough on his plate already, looks like feisty Fox Kim is fuelled up and ready to bring trouble when she arrives at a party for Jordan. Don't nut her with the nibbles!