Picture gallery: w/c 17 May 2010
This week's episodes are all about... babies, bionic bulls and brawls...

Monday 17 May:

Maybe baby?

Looks like Stacey wasn't 'expecting' to have a funny turn in the Square. Should Becca and Jean be racing to find the mum-to-be hot water and towels pronto?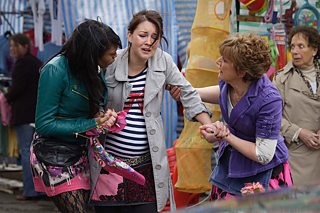 Tuesday 18 May:

Dad vs Dad

Concerned parents Phil and Lucas face off over their kids' behaviour. Will hardman Phil put the fear of God into Lucas, or has he just earned himself a place on the deadly preacher's hit list?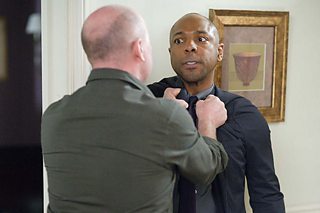 Thursday 20 May:

Ready for bed?

So much for Janine's efforts to impress Ryan with a romantic meal. Looks like she's somehow fallen asleep standing up after the first glass of vino! We guess Ryan will be doing the washing up then...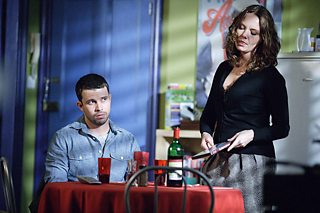 Thursday 20 May:

Most wanted

There's a price on Chelsea's head - and there'll probably be a ten gallon hat on it too before her Wild West-themed birthday bash is over. Let's hope the 'Dead or Alive' bit doesn't give Lucas any ideas...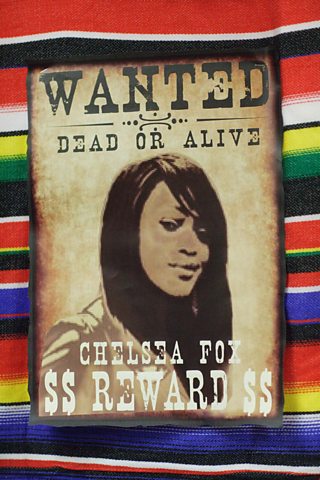 Calamity Jean

Yeeeee- ha! Stacey's mom has got it going on with some serious bucking bronco action at Chelsea's party. Looks like she's about to bite the dust though.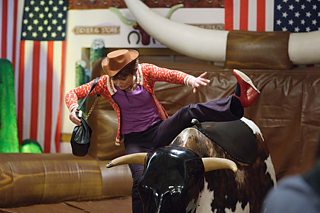 Barb-aric

Poor Louise looks scared by her decapitated dolly. Big brother Ben's behaviour is taking its toll, but dare she tell her dad what's really going on?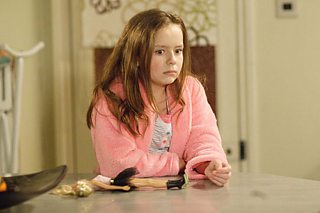 What you looking at?

At Chelsea's party, Stacey and Becca are having a good old gawp at something. Perhaps Ryan and Danny are on strip-o-gram duties?


Thursday 21 May:

Dead wood?

Lucas comforts Jordan, as his son's plans to mark Trina's birthday threaten to uncover past crimes. Best to keep things buried, eh Lucas?