Slap in the face
When Ray tells Kim that Denise kissed him... well you can imagine the reaction! She flys off the handle and tells Denise she is no longer welcome in her B&B. Will Kim actually listen to Denise's side of things?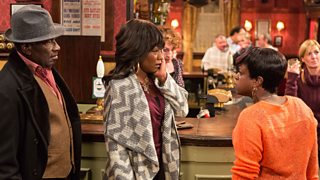 Happy to listen
Ian offers Denise a shoulder to cry on after Kim looses her rag. She may need something stronger than milk though Ian!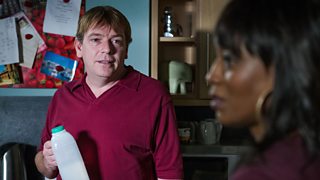 New boy on The Square
Dexter uses the excuse of owing Abi money to get close to her... Does he have his sights set on Jay's girl?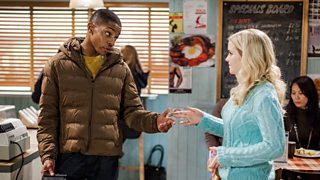 Guest of honour
A meal at the Brannings can never be JUST a meal, there has to be some drama! Tanya's family time is interrupted by Ava storming in unannounced. What does she have to say?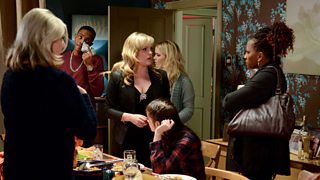 Abi gets feisty!
Jay does not trust Dexter one bit and is not impressed that Abi's befriended him. But Abi befriends EVERYONE! For once she defends herself - you go girl!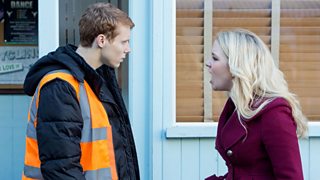 Queen of The Vic
When things get heated between Kat and Roxy, Alfie's forced to step in. But who will he defend?