Stacey's baby - guess the name!
Duff duff duff!!!! The birth of Stacey's baby is imminent and soon it'll be all nappies and cuddles and err sleepless nights and possets...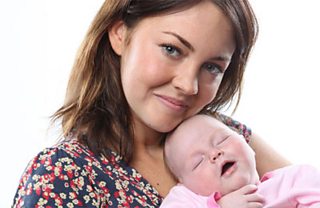 The question is: what will the baby be called? Bradlina? Charlie Slater II? Ryanette? What do you think she should call her? Whoever guesses the right name wins no prize, unless you count our eternal admiration and respect.