Week commencing 23 May 2011:
Ringing the changes?

Is that a band of gold for Ronnie, or is she banned from Jack's life altogether? A lunchtime encounter at Argee Bhajee could reveal the answer.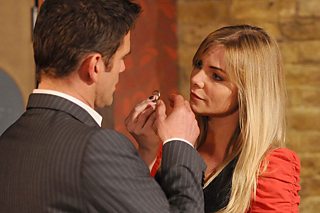 Fading away?
Dot's concern for Jim, and her ability to cope, deepens. What should she do that's best for both of them?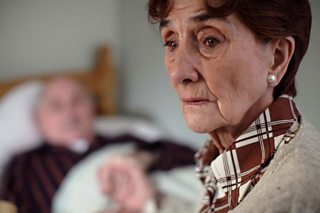 Fats of life?
Fatboy may think his Mercy mission is heading in the right direction , but love doctor Kim Fox has a few things to say about his upcoming nuptials. And when she points the finger, watch out!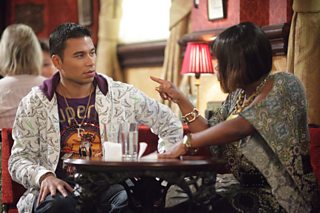 Masood meltdown
As her home life deteriorates, Zainab needs a should to cry on. Syed's on hand, but what can he do to help? Maybe a box of chocs would be a start?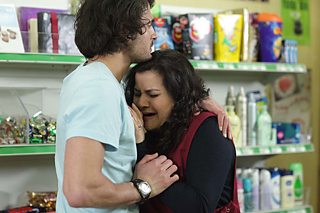 Mail egos
Yusef's looking smug as he delivers worrying news to Masood. To be frank, Yusef's making Mas out to be a second class citizen. Surely it's only a matter of time before he goes postal?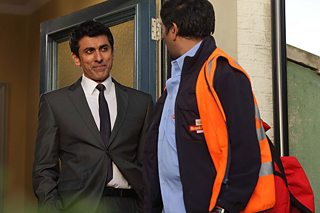 Dampened enthusiasm
Ronnie makes a splash, as she steps out of the shower to deal with more macho manoeuvres - this time between Jack and Michael.