It's been a tough old time for Max recently, and the stress is starting to show. When a big business deal he had lined up goes south, arch nemesis Carl is on hand to rub salt into the wounds!
Taking extreme pleasure in winding Max up, Carl sarcastically offers to help him with work. But, it's Carl's sly crack about Lauren's drinking that really lights the fuse!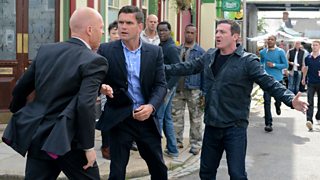 Realising Carl is the one who has been sending Lauren anonymous bottles of alcohol, Max sees red and flies at him.
It takes a timely intervention from Jack to hold him back, but Max is still raging and threatens to kill Carl if he goes near his family.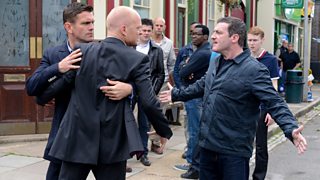 As the gathered audience hear everything, a smug Carl knows Max has played right into his hands!
See this confrontation on Monday 2nd September.