Picture gallery: w/c 28 June 2010
Everyone's making moves this week - on other people's loved ones, on the dancefloor and beyond. But who will get hurt the most?

Run, Fatboy, run!

Looks like Lucas has got his eye on Fatboy, as he kisses the missus in the Community Centre. Another one to be added to his hit-list?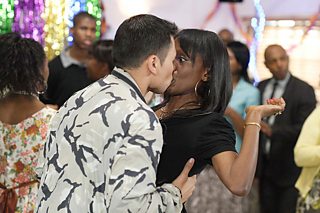 It ain't what you do...

... it's the way that you do it. We heard a rumour that Roxy, Glenda and Ronnie were swinging their hips down at the Vic. But to which classic hit are they bopping?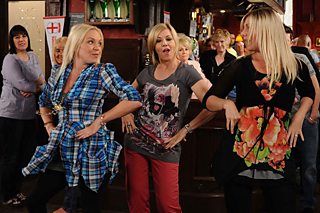 Staying mum?

Peggy and Glenda trade barbs over Ronnie and Roxy's loyalties. Mother or Auntie? There's only one way to find out...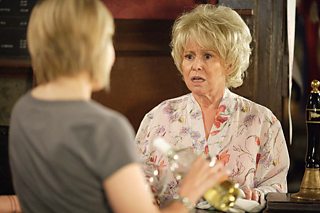 Sleeping alone

Denise is upset by the lack of Lucas in the family bed. Where is he this time?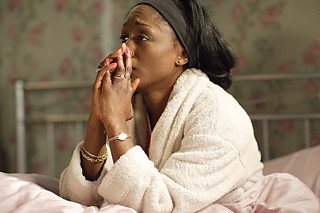 Draw your own conclusions

As Ronnie, Roxy and Glenda share a laugh, Peggy's getting jealous. We really hope Ronnie didn't paint that pic though!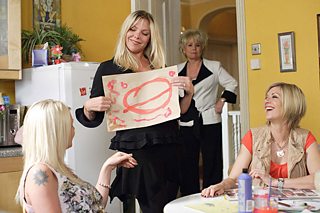 Confessions of a killer

Lucas shares a terrible secret with Denise? But which one? There are so, so many...