Episode discussion for week starting 12 March
Extra, extra, talk all about it! Have your say about this week's episodes.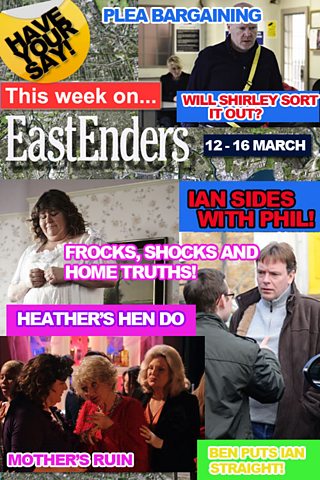 Will Shirley get Ben to withdraw his statement and stop Phil from going down for a long stretch?
Will Ian side with Phil and back her up? Or will the truce in the ongoing Beale-Mitchell feud be short-lived?
As she stands there in her second-hand dress, will Heather ever have the future she dreams of?
And when she receives some home truths from future mother-in-law, should she give Rose what for?
Tell us what you think about these topics and anything besides that relates to this week's eps.
Plus, don't forget to vote in this year's British Soap Awards!