Photo spoilers: Kisses and crises
Week commencing 31 January 2011: There's brotherly bother on the Square, with family trauma for Michael and Alfie and business blues for Max and Jack. Not to mention lotsa lurve for lucky Darren!
Party poopers?
It may be the middle of winter, but it's hot on the lot as Jodie glams up for Max and Jack's big relaunch. But why is there so much bubbly, and so few guests? We suspect this event may struggle to get into first gear...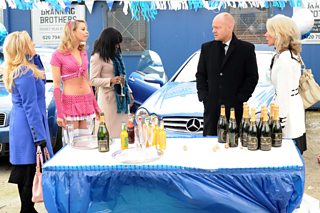 The Moons mourn

Michael's back in town, but isn't prepared for the tragic news from brother Alfie about his son.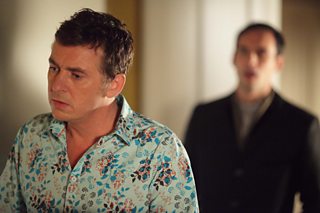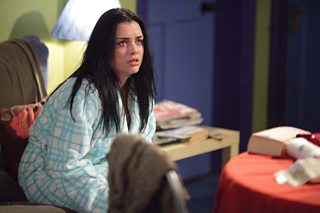 Temptation
Abi looks like she's puckering up for some smooch action, but surely Darren's already spoken for? We're pretty sure we can rely on him to act like a responsible adult, can't we?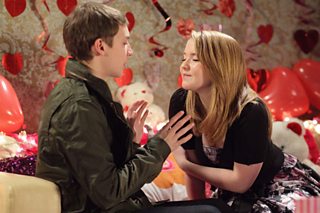 Party animal
Okay, maybe not... But hang on, that's not even Abi! Darren, you may be getting some lip-lock action from a stranger now, but you'll be in for some lip of another kind if Jodie finds out!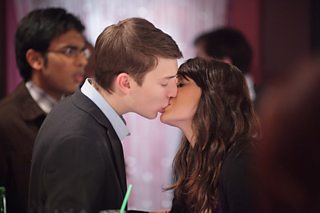 Rox and frocks
Roxy's dressed to impress - but what's the big occasion? Michael Moon's cutting a dash too, although we're really not sure about the colour of that jacket.