Behind the scenes to Tanya and Greg's wedding
Oooooh there's an EastEnders' wedding approaching. This can only mean that there'll no doubt be tears, tension and tantrums, as well as a possible tiara.
Ahead of Tanya and Greg's wedding next week, we have some behind-the-scenes photos of Greg's stag night, Tanya's hen do, as well as the wondrous wedding itself.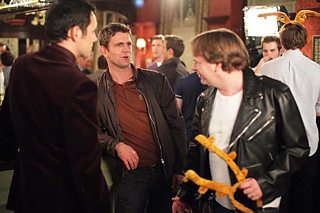 Scott puckers up for Adam
Furry antlers, velvet jackets and a leather-clad Ian... the Vic has seen some fashion faux's in it's time. Is this some cause of amusement for Scott Maslen (Jack)?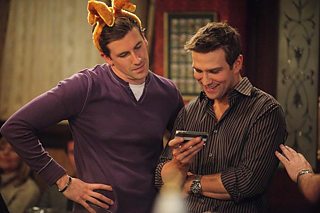 The pair reminisce over a mixed tape with Rick Astley's 'Never Gonna Give You up'
I have no idea what Stefan and his mate on set are watching, but I wouldn't mind knowing.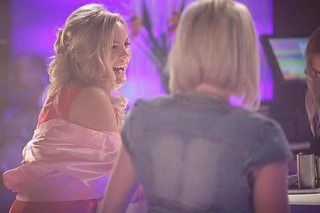 Trying to hide the fact that Rita has cabbage stuck between her teeth doesn't quite pull off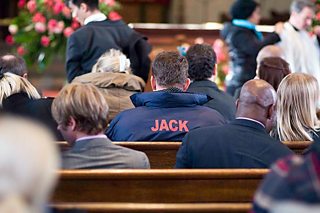 Rita nods off in the excitement
Scott Maslen waits during rehearsals in his 'Jack'et
.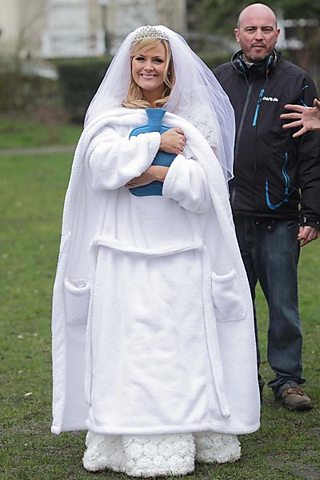 "What do you mean you want the hot water bottle back?" Butter wouldn't melt.
Jo Joyner keeps warm outside with a hot water bottle and a rather prestine dressing gown.
You can also catch a sneak peak of Tanya's wedding dress... it's white!
Will Tanya and Greg's wedding go without a glitch? C'mon... it's EastEnders!
Even if it doesn't... Jo makes a radiant bride as Tanya.