Advent Calendar #12: Tree-top Tiffany
Now every young girl dreams of being an angel, so we decided to make young Tiffany Butcher's wishes come true by creating a Tree-Top Tiffany. It's perfect for you to place on top of your tree this Christmas!

Below, you will find instructions on how to transform the Tree-Top Tiffany printout into your very own Christmas Angel!

You will need:
Scissors
Sticky Tape
Glue Stick
Instructions:
* Download the Tree-Top Tiffany artwork asa PDF of JPEG file and save it to your computer.
* Print out your Tree-Top Tiffany, in colour if possible.
* Carefully cut out each piece.
* Take each piece that has slots (black lines inside the piece) to cut them and cut the slots with scissors. You may need to carefully bend the pieces (without folding them) to do this.
* Repeat this with every slot on the body. There are four on the torso, two on the skirt, and one on the back of the head.
* Take the skirt and overlap it to the black indicator line to make a cone.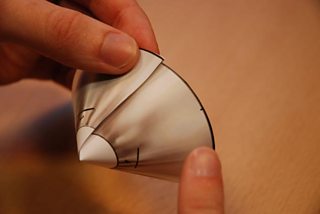 * Secure this with a small piece of sticky tape.
* Take your wings and turn them over and fold the outer wings inwards, securing them with a glue stick.
* Take the head and insert tab 1 into slot 1.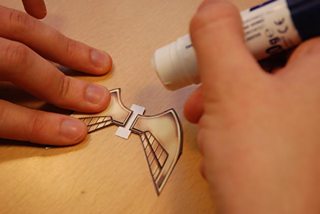 * Use a glue stick or sticky tape on the blank side of one half of the halo. Fold it in itself and bend in the flaps on the top of the head, and push it into the head tube.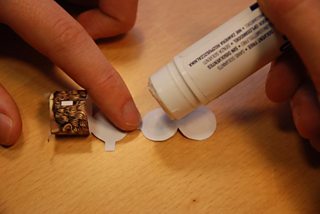 * Fold the arms in on themselves from the hands.
* Take the torso and insert tab 2 into slot 2.
* Fold in the three top tabs on the torso and secure them on the inside of the torso tube with either sticky tape or glue.
* Slot tabs 3 and 4 (torso) into slots 3 and 4 (skirt). This will give you Tiffany's body!
* Take your wings and push the tabs into the slots on the back of the body.
*Inset the tabs on the praying arms into the slots on the front of the body.
* Now for the final part - the head. Insert both of the tabs on the bottom of the head into the slots on the top of the body.
* And there you have your Tree-Top Tiffany!

Come back tomorrow for another Christmas treat!