EastEnders is no stranger to explosive stunts, but the show is taking it to another level for an episode crashing onto your telly boxes boxes later this year. We can practically feel the heat coming off our computer screens!
The crew have been out on location, filming a spectacular scene during the past week - culminating in a rather big bang.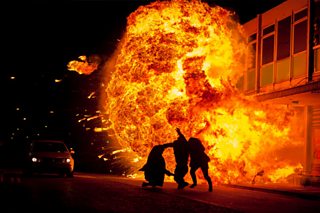 Derek, Joey and Lauren Branning can be seen fleeing the fireball in the pics. Joey and Lauren have grown close but, unable to tell their family, decide to flee Walford... and end up in an accident where their car smashes through a shop window! The pair are forced to call Derek for help, but not long after, the car explodes...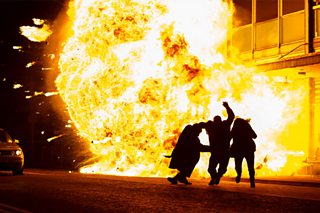 The web team have been working some long nights alongside the cast and crew, and will bringing you exciting behind-the-scenes footage and other exclusive content to tie in with the episode.