Photo spoiler: The final farewell
So this is it. The day of Lucy's funeral arrives and Walford's residents rally around the Beales. Including a slightly awkward Max. Little does he know that Ian is about to find out that he was sleeping with his daughter! Eek.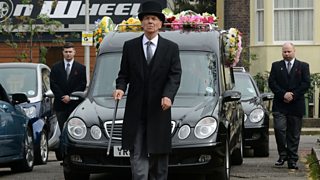 Ian says a personal goodbye to his little girl, with Peter by his side...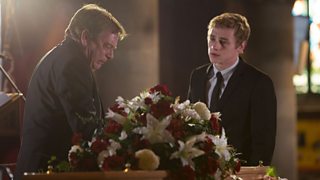 When Peter falters and can't carry Lucy's coffin, Lauren asks her daddy dearest to step in for him. How will Ian react when he sees Max with the coffin?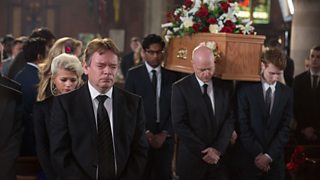 Back on The Square, Phil finds a hung-over Shirley outside The Arches. He takes her back to his house and she slumps on the sofa. Whilst he goes off to find Dean (who he thinks is the reason for his ex's latest binge), Sharon and Shirley exchange some un-pleasantries!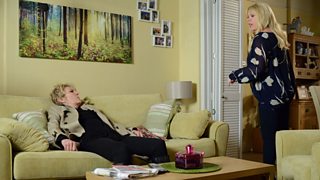 Phil finds Dean where he works - at a barber shop - and tries to reason with him. Let's just hope he doesn't get angry, Phil's in a slightly compromising position there!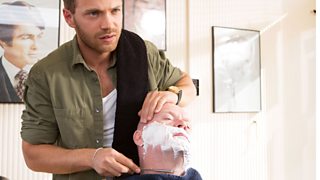 It's a sad week in Walford next week, but definately worth watching...